Kolkata is the city of Joy and the feeling of wanderlust in natural when you come here. As for a traveller joy comes in being a path finder and exploring the untouched destinations. 
If you a traveller, lives in Kolkata or visiting here. You surely want to mark your presence at these destinations. They all have their different flavours with a common taste of East India.
1. Digha
Image - Pritam Kumar, travel d'globe


Digha is West Bengal's most popular sea resort and tourist spot located south west of Kolkata. It is 187 km from Kolkata and described as the 'Brighton of the East' best for a holiday. Digha has a low gradient with a shallow sand beach with gentle waves extends 7 kms in length. 

One can view both sunrise and sunset at Digha sea beach. The sunsets and sunrises reflecting off the salty waters of the Bay of Bengal are something straight off an artist's easel. The sea here is calm and shallow for about a mile from the beach making it quite safe for swimming. 

Distance from Kolkata to Kalimpong- 190kms

2. Konark
Image - asibbsrcircle.in
Image- list.ly
A culmination of Oriya architecture, the temple is a wonderful place as the language of stone defeats the human language at Konark Sun temple the UNESCO World Heritage Site. There are many legends of Konark that tell us a lot about the construction, existence as well as the origin and history of Konark. They clearly defines that the city has inherited culture from its glorious history.

Besides the sanctity and the favourable surroundings, the presence of majestic sea eternally roaring and rolling within a striking distance, is perhaps an added attraction for the travellers.

Distance from Kolkata to Kalimpong- 505kms

3. Darjeeling
Image - ohmyindia.com
The most accessible hill station near Kolkata. Darjeeling is all about magnificent views of snowcapped Kanchenjunga, torrents flowing down the mountain slopes, lovely tea gardens, landscapes with firs, pines & ferns, and all that combined with friendly people and modern yet colonial charm. 
Darjeeling does have a small railway station for narrow gauge toy trains, those tiny mountain trains, among the UNESCO World Heritage Sites. It only operate between New Jalpaiguri (located at the plains) and Darjeeling town.

Distance from Kolkata to Kalimpong- 615kms

4. Kalimpong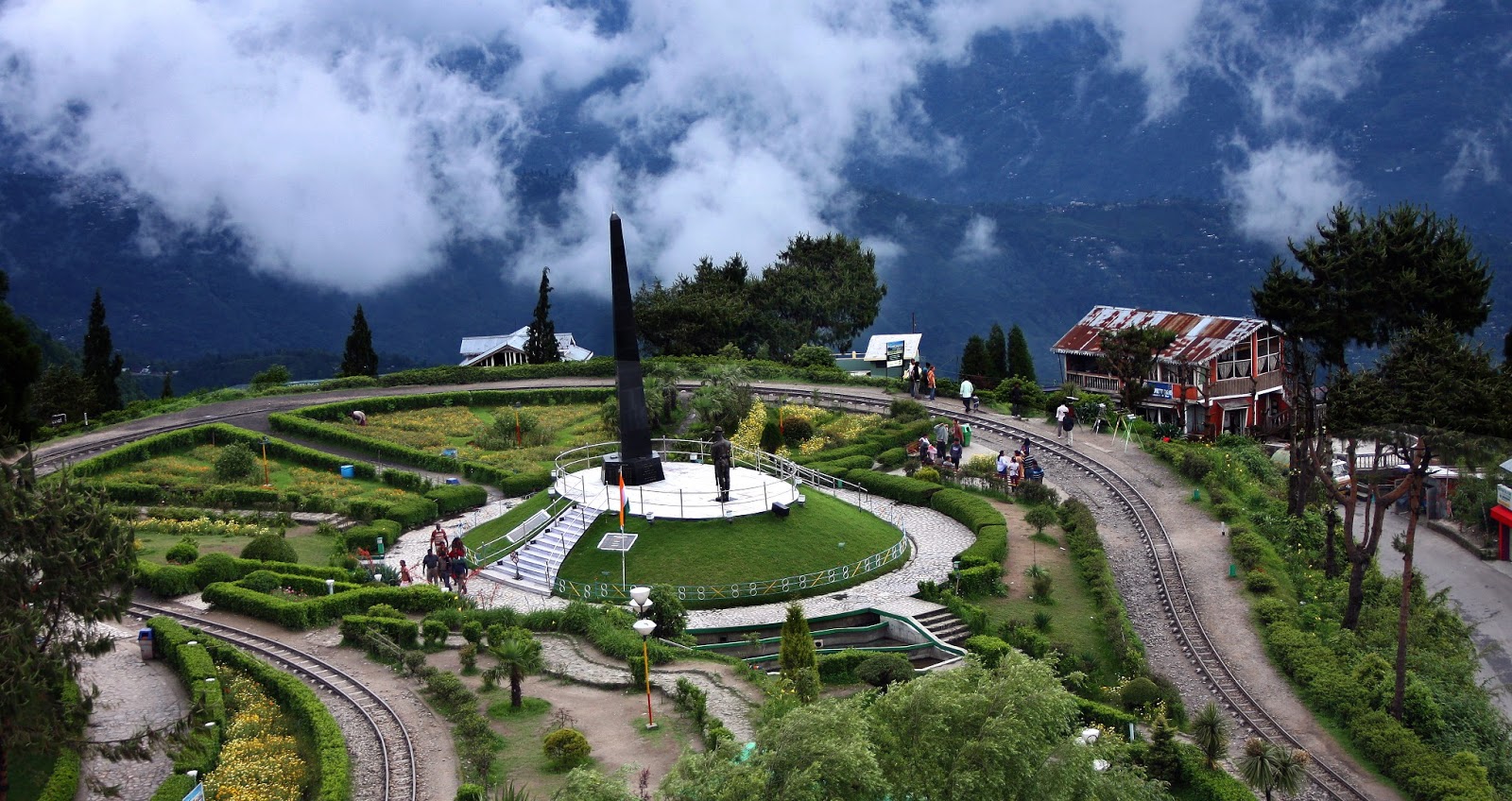 Image - Mouthshut.com
This is small, sleepy town that was once used to be the hub of the trans Himalayan trade between India and Tibet. Kalimpong nestles in Himalayan West Bengal, with rich cultural and religious heritage, fascinating scenic beauty and wonderful flora and fauna, Kalimpong is an excellent spot for a quiet holiday.
The drive to Kalimpong down peshoke road is a fascinating experience, from Ghoom the road branches off to to the east, passing through virgin forest of cryptomaria and lower, down the hill, of sal, oak and maple with overhanging ferns. The forests, far richer than on the Darjeeling side of the hill, are interspersed by clearing growing the best quality Darjeeling Tea.

Distance from Kolkata to Kalimpong- 625kms



5. Sunderbans
Image- youtube.com
Image - viewsontourism.info
Sundarbans—the name itself casts a magic spell over innumerable adventurous around the globe. Sunderbans National Park is the largest mangrove swamp in the world. This place is distinguished by the productive growth of littoral mangrove vegetation.

These dense evergreen delta-forests are homes to the majestic and fiery Royal Bengal tigers.The Sunderbans Tiger reserve is known to have the largest number of tigers in the entire world. This largest river delta is the best place to spend your monsoon in the woods of Sunderbans.
Distance from Kolkata to Sunderbans - 110kms

6. Puri
Image - incredibleodisha.org
Image - creativeodisha.com and tourmyindia.com
All over the world, including India, many people might know about Odisha as a small state in East India, but the name of Puri certainly has a high recall value across the world for being the land of Lord Jagannath which is famous for its annual Ratha Yatra. Better known as the earthly abode of Lord Vishnu or Jagannath, Puri has a rich cultural heritage presenting a unique blend of claims of time and eternity with a power answerable only to wisdom. 

In addition to its undaunted spiritual significance, it is the quintessential characteristic of its culture and philosophy that has helped Puri to be transformed from Pan-Indian to Pan-Continental. To the fun seekers, it offers its splendid beaches to the latter and one of the largest briny water lakes in India namely the Chilika Lake.
Distance Kolkata to Puri - 500kms