Dharamshala Cricket Stadium
Top Pick
Dharamshala Cricket Stadium-Stunning. Breathtaking. Awesome.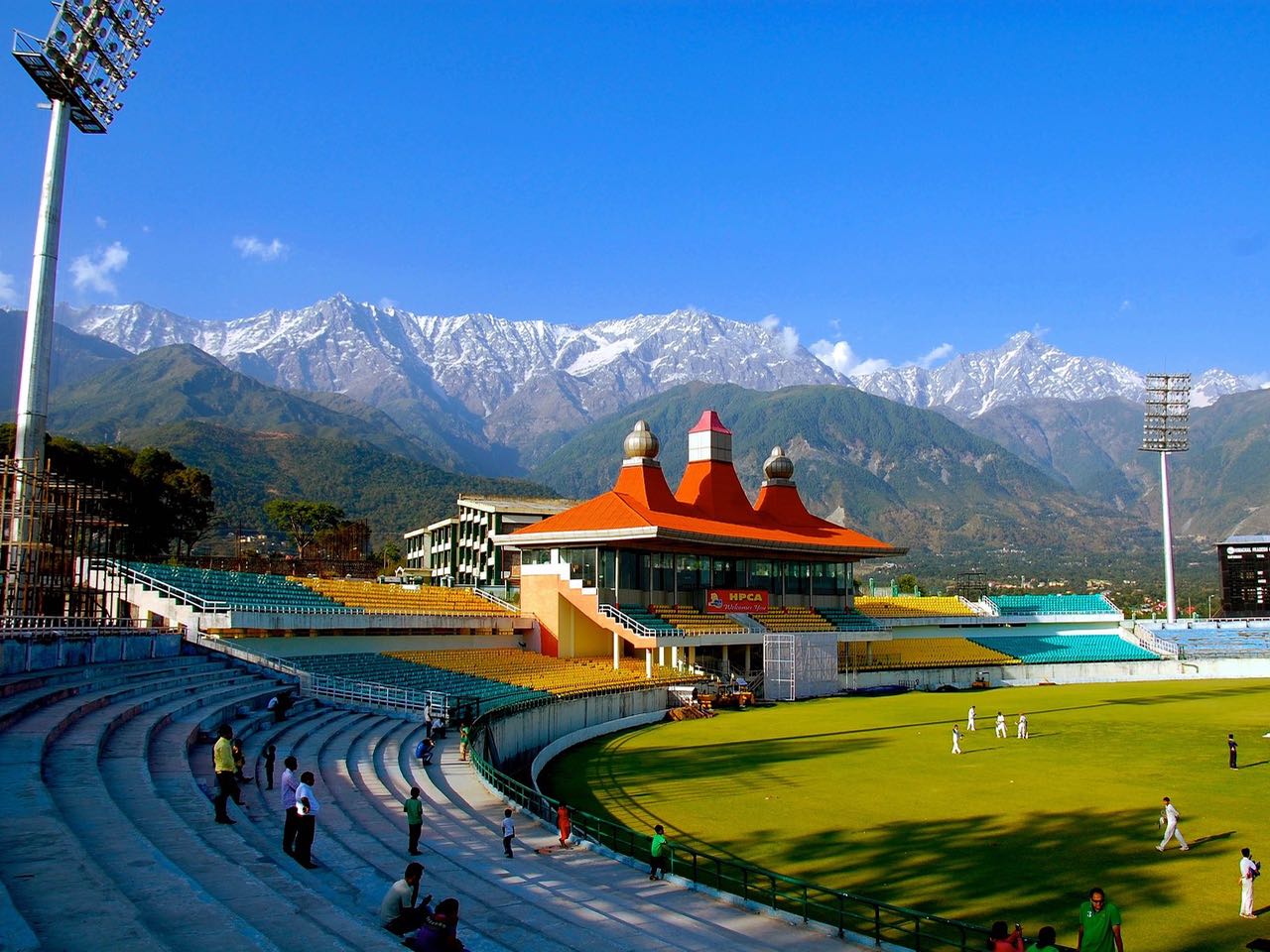 Dharamshala Cricket Stadium or the Himachal Pradesh Cricket Association Stadium is located at an altitude of 1457 meters above sea level. It is one of the most picturesque cricket stadiums of India. With a beautiful and enchanting view of the mighty snow-clad mountains in its vicinity, it is a paradise for cricket lovers.

Going back into history, it was established in 2003. The first ever international match here was a warm up match between India A and Pakistan in 2005. The first ever ODI and Test matches were held in 2013 and 2017 respectively. The stadium has been a home ground of the state team and has witnessed various domestic as well as IPL matches with a capacity of 23000 people. So enjoy your cricket flavors with a view of the mighty Himalayas and a serene environment.
How is the weather at Dharamshala Cricket Stadium
Get a free call from our travel expert
Location:
Dharamshala
Best time to visit Dharamshala:
Mar,
Apr,
May,
Jun,
Sep,
Oct
Time people usually spend here:
1.5 hours
Altitude / Height:
4377 feet
Latitude / Longitude:
32.1976206°N, 76.3259182°E
Distance from Dharamshala city center to Dharamshala Cricket Stadium
-- km
Click for map, exact distance and time
Search the Cheap and Budget Stay/Hotel in Dharamshala
Read traveller's reviews about Dharamshala Cricket Stadium..
Overall Rating:
reviews
"A beautiful ,picturesque, stadium Dhauladhar mountains in the backdrop A fun to watch live cricket. Waiting for the India -Australia test match in February 17 "
"The most beautiful cricket stadium in India, as well one of the most picteresqe in the world. The backdrop of 15000 feet high mountain range called dhauladhar range is awesome. Dhaula means white and dhar means a mountain range. So you get the drift. It houses a hotel inside. You can visit the restaurant from the main gate anytime. It gives you a great view and access to the stadium. The hotel rooms have a great view, specially those facing the mountains."
"As you enter the stadium you are welcomed by a beautiful view of the snow clad mountain in the background. The stadium itself looks small but open and during a live cricket match if your mind wanders off to the scenic beauty instead of the match I wouldn't blame you. "
"Very few cricket stadiums with such a serene view!! The dhauladhar hills perfectly create a beautiful and splendid atmosphere! One of the highest cricket grounds in India from sea level!!"
"Beautiful Stadium with nice views. One of the best Stadiums I've been to."
Popular Tours Related to Dharamshala Cricket Stadium in Dharamshala
Best places to visit and things to do in India and South-East Asia
x
Get a free call from our travel expert