India is full of unexplored, but breathtaking hidden gems that makes for the best tourist places( with very little tourists though). It has virgin villages, dense frosts, adventurous treks and architectural beauties, and there is a lot more which is to be explored in India. To feel lucky to be surrounded with places that you would probably never knew existed, a planned trip to some these places is a must. You can trust us (traveldglobe) when we say, traveling experiences like these is sure to reward you with lifetime memories.
So here are 11 Less explored destinations you must visit in India this year to get away from the annoying crowd and chaotic city. You would be surprised by how much our country (India) has to offer for every traveler.
1. Unakoti, Tripura
The stone carvings in Unakoti in Tripura are one of the most detailed ones in India and yet, this place is rarely visited. As per Hindu mythology, when Lord Shiva was going to Kashi along with one crore gods and goddesses, he made a night halt at this location. He asked all of them to wake up before sunrise. It is said that in the morning, except Shiva himself, no one else woke up on time. So Shiva set out for Kashi on his own cursing the others to become stone images. Perfect for both spirituality and history enthusiasts, this is truly one of the most underrated places in the country.
How to reach :
– To get to Unakoti, one can hire a taxi from Agartala, the state capital.
– Kailashahar town is connected with flights from Agartala.
2. Gavi, Kerala
Situated in Pathanamthitta district of Kerala, God's own country, Gavi gained its popularity after it was named as one of the best eco-tourist spots. Every nature lover must visit this place for the untainted natural beauty that Gavi has.  With a rich flora and fauna Gavi is also home to many endangered species including the Lion-tailed macaque and Nilgiri Tahr. A paradise for bird watchers, you can also spot birds like woodpecker, kingfishers, hornbill and several others with a total of 269 different species of birds. Instead of visiting the regular tourist spots that are crowded, plan a trip to Gavi to know what we are talking of.
How to reach :
– 28 km from Vandiperiyar ( a town on NH- 212) and 51 Km from Thekkady.
– 160 km from Nedumbassery Airport Ernakulam and 199 Km from Madurai Airport.
– 128 km from Kottayam Railway Station and 168 Km from Ernakulam Railway Station.
3. Lambasingi, Andhra Pradesh
The very fact that Lambasingi, in Vishakhapatnam district in Andhra Pradesh, is one of those rare places in South India that boasts of snowfall makes this village an amazing place. Throughout the year, the temperature there ranges from 0°C to 10°C, earning it the nickname, 'Kashmir of South India'. Better go there before the others do.
How to reach :
– To get to Lambasingi, one have to hire a taxi (NH-16) from Visakhapatnam Airport or from Visakhapatnam City.
– Visakhapatnam Airport,is located at Visakhapatnam which is approximately 106 km from Lambasingi.

4. Jorhat, Assam
One of the major cities of Assam, Jorhat is a gateway to upper Assam and also the state of Nagaland. Also famously known as the Tea capital, Jorhat has a rich cultural heritage. The largest riverine island of the world, Majuli Island (pictured above) lies at a distance of 20 km from Jorhat. Apart from the vastly spread picturesque scenic beauty, this place is also known for many tourist attractions like Gibbon Wildlife Sanctuary, Bangalpukhari and many more.
How to reach :
– Jorhat Airport,is located at Rowriah which is approximately 7 km from the city. Jorhat airport has flights to Kolkata, Guwahati and Bangalore as well.
– Jorhat Town Railway Station and Mariani Junction railway station are major stations of Jorhat.
– Jorhat is well connected with all major cities of Northeast. Auto rickshaws are the main mode of transport.
5. Tarkarli, Maharashtra
Tarkarli is a village in Malvan taluka in Sindhudurg district in the Indian state of Maharashtra. It is tourist destination and an attractive beach. This village is famous for its Ramnavmi Utsav. Ram Navami is celebrated every year in Mahapurush Temple of the village. Tarkarli has the state's only scuba diving training centre.
– To get to Tarkarli, you can hire a taxi or car (NH-66) from Goa International Airport, Airport Road, Dabolim, Goa or from Vasco da Gama Railway Station, Karnataka -Goa, Swatantra Path, Vaddem.
– Goa International Airport, is located at Goa which is approximately 130 km from Tarkarli.
– Vasco da Gama Railway Station, is located at Goa which is approximately 133 km from Tarkarli.

6. Har Ki Doon Valley, Uttarakhand
Har ki Doon Valley in Uttarakhand is a cradle-shaped hanging valley surrounded with snow-capped mountains and dense forests and hilly peaks. This place is an ideal spot for those who love adventures, The trek that starts from the Taluka village to the valley is the most exciting thing to do in this nature's beautifully maintained valley. The trek passes through some of the remotest villages of Uttarakhand that still carry the charm of raw and natural landscapes. A must-visit, offering many trekking options, Har ki Doon valley should be visited by you at least once. You will get to see a little piece of heaven on earth.
How to reach :

– The best way to reach is from Delhi-Meerut-Roorkee-Dehradun-Mussoorie-Taluka and then trek to Har ki Dun.
7. Osian, Rajasthan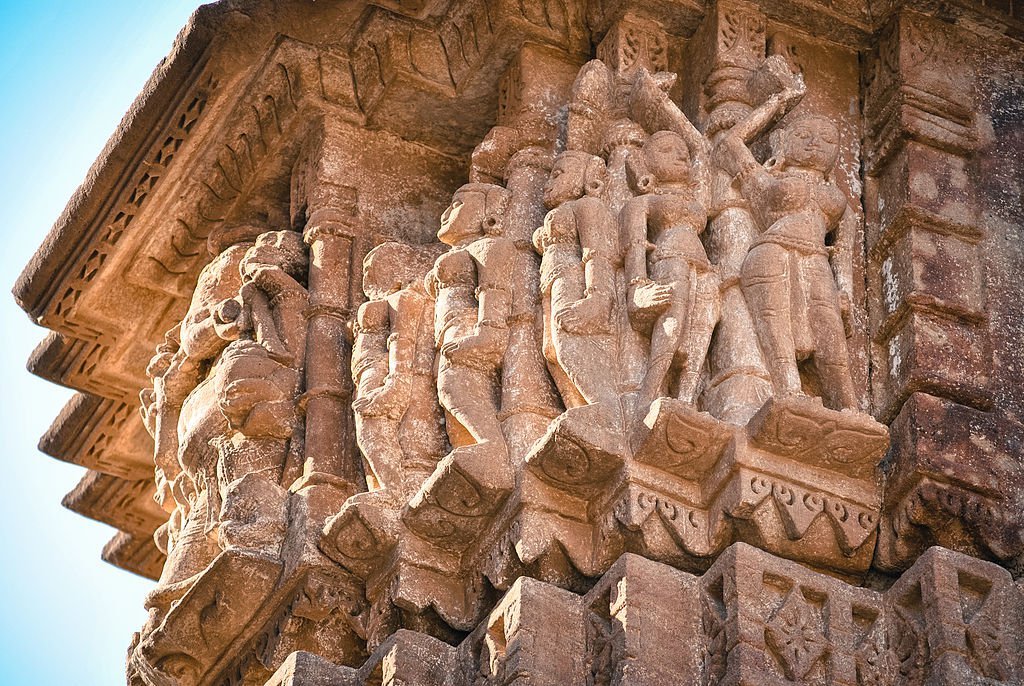 Osian village in Jodhpur district in Rajasthan is a delight for those who love historical architecture and the fact that you get to see all of it in an oasis in the Thar Desert makes it a double whammy. The 8th to 11th century temples there make this village a must-visit destination.
How to reach :
– To get to Osian Village, one have to hire a taxi (NH-61) from Jodhpur Airport or from Jodhpur City.
– Jodhpur Airport,is located at Jodhpur which is approximately 65 km from Osian Village.

8. Kalpa, Himachal Pradesh
Situated in the Sutlej river valley in Himachal Pradesh, Kalpa is a small town which overlooks the mighty and beautiful Kinnaur Kailash mountain range. No less than a paradise, the mountain ranges are neatly covered in snow and as the sun rises from behind the peaks, it makes for a beautiful visual delight. A town that lies calmly on the lap of nature is a place that every nature lover should visit. The well known apple orchard of Kalpa just adds to the beauty. While you are in Kalpa, do take out time to visit the Buddhist Hu-Bu-Lan-Khar monastery where you can seek solace.
How to reach :
– Nearest Airport (267 km) and Railhead (244 km) is at Shimla.
– One can also reach Kalpa via Manali – Rohtang Pass – Kunzam Pass – Kaza (400 km).

9. Netarhat, Jharkhand
'Queen of Chotanagpur', Netarhat is a beautiful hill station situated in Latehar district of Jharkhand. Covered with barren rocks, thick and dense forests and misty hills, Netarhat is a real hidden gem of Jharkhand. This place is flocked by tourists who want to get a view of the most stunning sunrise and sunset. Magnolia sunset point is one place where you get the best views of nature. This region has a plateau which extends up to 6.4 km in length and is located on the Netarhat Plateau with many other popular attractions like the Upper and Lower Ghagri Falls. Netarhat is never brimming with too many people and hence for those who want to be away from the crowd, this place is an ideal choice.
How to reach:
– Located some 156 kilometres (97 min) on west of Ranchi, the state capital, you can take a cab to reach Netarhat
– The nearest station is Ranchi, at a distance of 110 kms from Netarhat.
10. Lonar Crater, Maharashtra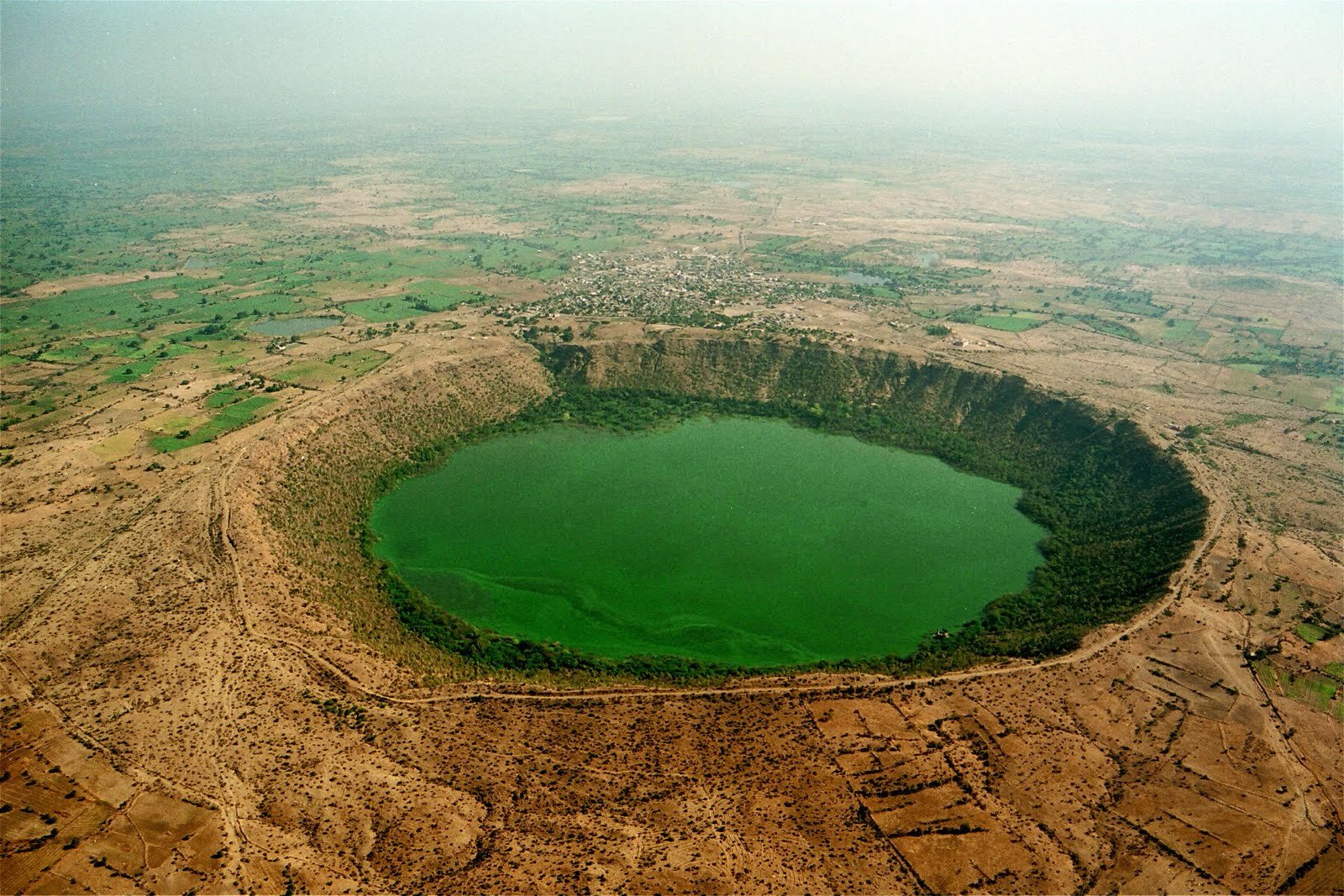 Lonar is a World famous place for the Salt water lake of size of 1.8 km diameter, created by the impact of meteor some 50000 years ago. Lonar town gets its name from this lake. The Lonar crater is the world's only salt water lake in basaltic rock, believed to have been caused by a meteorite hitting Earth around 52,000 years ago. It is surrounded by forests with a large variety of birds, particularly peacocks, owls, red-wattled lapwings and ducks. 
The Daitya Sudan temple is carved in a style similar to Khajuraho temples. It has an idol that is composed of a stone-like ore with a high metal content.
– To get to Lonar, you have to hire a taxi (NH-160) from Aurangabad Airport, Jalna Road or from Aurangabad City.
– Aurangabad Airport, is located at Aurangabad which is approximately 160 km from Lonar.
11. Haflong, Assam
North-East India is dotted with hill stations but surprisingly, Haflong is the only one in Assam. The center of the Dima Hasao district, Haflong is known for its cool climate, local liquor and an overwhelming love of pork. The Haflong Lake is one of the most beautiful lakes in the entire North-east. Not visiting this hill town would be a huge mistake.
How to reach :
– The convenient way to reach from Guwahati to Haflong is to take Indica from Guwahati to Haflong.
– The fastest way to reach Haflong from Guwahati is to take Jet Konnect from Guwahati to Silchar then take a taxi from Silchar to Haflong.
– The cheapest way to reach Haflong from Guwahati is to take B G Express from Guwahati to Lumding then take Cachar Express from Lumding to Haflong.
Have interesting travel photos you'd like to share with us? Send photos from your travels to hello@www.traveldglobe.com, don't forget to mention where you've shot the picture and get a chance to be featured on our website! So what are you waiting for? Hurry!
Have something to add to this story? Post your comments in the discussion board below; we will be thrilled to hear from you!