Weekend trips are the best to kill your burnout. Travelling to a nearest hill station fits perfect for the weekend trip. The search of peace and serenity ends by visiting the hill station. Moreover, it fits in your time and budget or any other constraint as well. 
"All the best hill stations are in the North" – this is a myth. India is a big country and have a very diverse and distributed terrain. We selected one hill station for one of the popular cities of India. Find out the best hill station for your city.
1. Matheran for 'Aamchi Mumbai'
This is the smallest hill station in India, yet contains the magical views of sunrise and sunset. It is located on the Western Ghats range at an elevation of around 2,625 feet above sea level. The thing you will love most about Matheran is, it is Asia's only automobile-free hill station. That makes no rush and chaotic sounds of the city. The most famous Panorama Point that provides a 360 degree view of the surrounding area and also the Neral town. This is the point, where the view of sunset and sunrise is dramatic. 
The Louisa Point offers a crystal clear view of the Prabal Fort. The other points are the One Tree Hill Point, Heart Point, Monkey Point, Porcupine Point, Rambagh Point, and more. 
Image Soruce: Flickr
It is just 90 kms from Mumbai, you can easily drive till there in around 2.5 hours. This is the hill station every Mumbaikar would love to go to kill his boredom or burnout.
2. Ooty for 'Namma Bangalore'
Though Bangalore itself known for the pleasant weather every evening, but one more thing it is known for 'chaos on the roads'. Ooty is among the favourite hill stations of South India. The view of Nilgiri hills is what drives travellers here. It has very rich green tea gardens, that would be a delight to watch and roam around. 
Ooty also has the toy train experience, which is as exciting as one for Shimla. However, it has less tunnels and more pleasant views on its trail.
Image Soruce: Tourstore.co
The drive from Bangalore takes around 7 hours to cover those 270 kms.
3. Yercaud for 'En Chennai'
A Hill station near Chennai! You would be surprised to know there exist some beautiful hills near Chennai as well. Yercaud is the 'Jewel of South', predominantly short and rocky hills of the Eastern Ghats welcomes all with its cool climate. It has an abundance of Trees and that happened to be near the Lake made the locals to call this area as Yeri – Kaadu meaning Lake Forest. Later on, the name turned out to be Yercaud.
Yercaud has vegetation comprising of many fruits such as Oranges, Bananas, Pears and spices such as Pepper. It also has a big setup for coffee plantation as well. For adventure travellers, there are some natural trails made for trekking inside the greenery.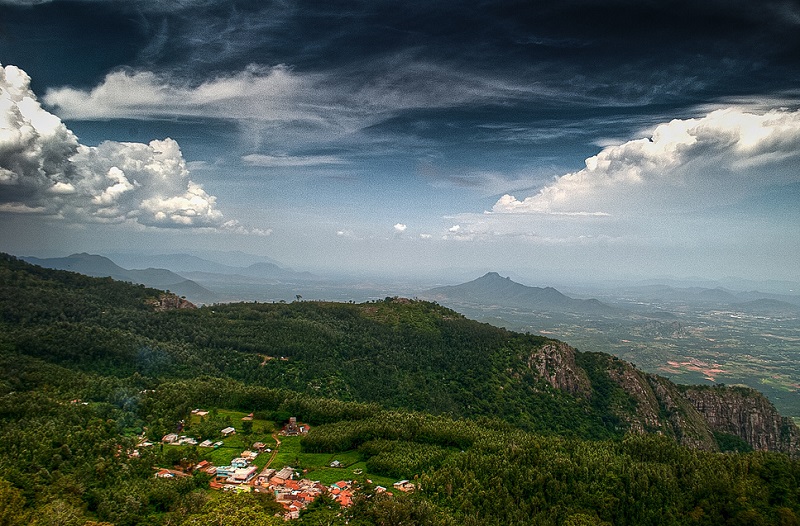 Image Source: Trawell.in
It is located 390 kms away from Chennai, but a ride worth taking.
4. Kalimpong for 'Amara Kolkata'
Travellers from 'City of joy' will need to travel a little more to reach to their favourite hill station. At a height of 3655 feet, Kalimpong lies in the Eastern Himalayas, one of only three among the ecoregions of India. The summer and spring seasons are the times best enjoyed here. Kalimpong is well renowned for its cheese, noodles and lollipops, sounds yummy, isn't it?
There are lots to take away from here, the handicrafts industry is pretty active in making wood-carvings, embroidered items, bags and purses. This bustling bazaar town sprawls along a saddle-shaped mountain ridge overlooking the roaring Teesta River.
Image Source: Cleartrip


Image Source: MouthShut
Kalimpong is reachable from Kolkata, just 640 kms away, via road and train, both options are offers a great journey to the place.
5. Khandala for 'Mazhe Pune'
'Aati kya Khandala', surely say yes if someone asks you that. Khandala is a common area for hiking. It has a variety of things to do, such as, sitting at the edges of forts, trekking, lakes, waterfalls etc. One destination is the nearby peak of Duke's Nose, which offers a panoramic view of Khandala and the Bhor Ghat. The route near Khandala sunset point and Khopoli is very old and has been there for centuries to connect the coastal cities like Sopara to Pune.
Image Source: MakeMyTrip
Punekars, this place is great to visit during the Monsoon, and you may be lucky if it gets a rainfall on your visit. Drive to reach here for 69 kms.
6. Mount Abu for 'Mara Ahmedabad'
"Oasis in the Desert" lies in the Aravali ranges of Rajasthan, just near to the border of Gujarat. Mount Abu is very much accessible for the travellers from Ahmedabad. Due to its heights, it is home to rivers, lakes, waterfalls and evergreen forests, in all it comes with the package for a perfect hill station.
Mount Abu is very popular for its Dilwara Temples, which offers a great viewpoint about the ancient India art and architecture. 
Image Source: MakeMyTrip
Around 5 hours to drive the distance of 220 kms to leap the city and enjoy the hills.
7. Kasauli for 'Meri Dilli'
New Delhi to Kasauli means 'Rush' to 'Rush free'. Kasauli is among the most peaceful hill station in India, ideal for Delhites. Mild trekking points make the pleasant weather more enjoyable. Kasauli is also great for bird watching so grab your binoculars and spot Jungle Babblers, Blue Magpies, Flycatchers and more species.
The sunrise corner and sunset point are the best place to make for the first time lapse. Food is also a flavour of this hill station, the samosa burger and parathas at Billu's will make your trip a delightful experince.
Image Source: travel d'globe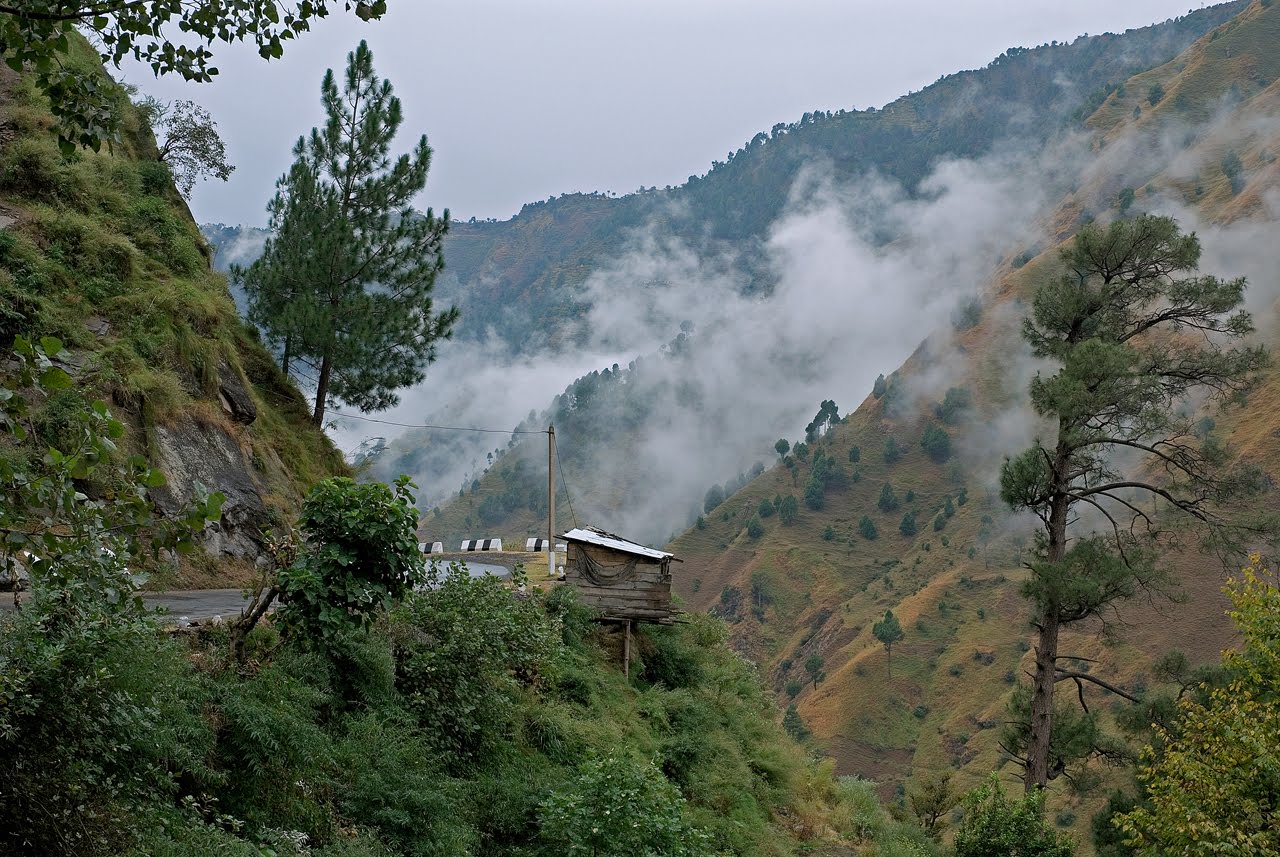 Image Source: MouthShut
Unlikely other hill stations, it is easy to drive from New Delhi just under 300 kms, you can even opt to ride on your motorcycle.