Diwali aka Deepawali is the most important festivals of all those celebrated in India. This amazing festival of lights and sound symbolizes several things such as hope over despair, the triumph of good over evil and much more. Before Diwali, almost every Indian house gets a clean-up drive and during the 5-day festival, there are numerous rituals that are performed, each unique in its own way. Diwali is celebrated in the honor of Lord Rama, his wife Sita and his brother Lakshmana who returned to the Kingdom of Ayodhya after 14 years of exile.
Diwali celebrations differ all over the country. While lighting lamps and bursting crackers form the main part of the festivities, there is much more to this festival. Here's a list of places to travel where you should celebrate you Diwali vacation at least once.
http://aboutfestivalsofindia.com
To understand the celebrations of Diwali in Jaipur, one has to experience it. The pink city is adorned in varied colors and the lights that will greet you will be like none that you have seen before. Apart from the houses being decked up, the entire markets are decorated with lights. One can also see musicians on the streets of the city. The markets here sell over a thousand types of earthen lamps in many shapes, sizes, and colors.
The decked up markets are flooded with traditional clothes and handicrafts. What more, the best-illuminated market wins a prize. Apart from a feast to the eyes, you can treat your palate to delicious sweets and food items.
2. 
Varanasi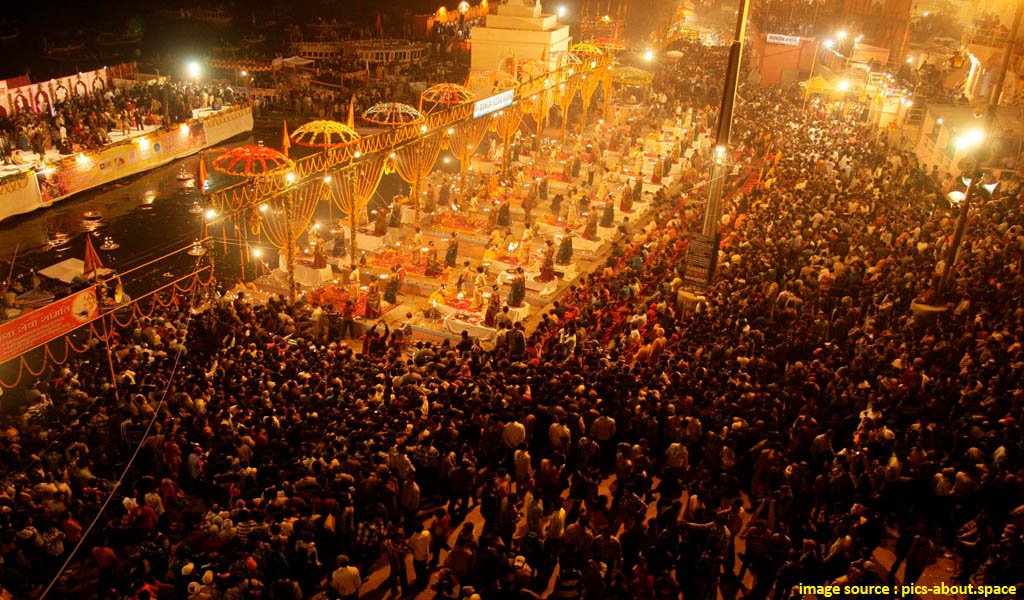 http://travel-blog.waytoindia.com/wp-content/uploads/varanasi5.jpg
Varanasi, also known as Banaras is considered as one of the holiest cities in India. It is always abuzz with some kind of celebrations, and Diwali in Varanasi is something that one shouldn't miss. On the occasion of Diwali, all the Ghats in Varanasi are lit up with thousands of diyas, and the mesmerizing view certainly earns Varanasi the title of 'City of Lights' in Diwali. Fireworks can be seen and heard all night long and to truly be a part of it, one should rent a hotel near the riverside.
The Special Ganga Aarti on the illuminated ghats is a different experience altogether.
3. 
Kolkata
Kolkata has its own style of celebrating Diwali. Kali Puja coincides with the festival of Diwali. Goddess Kali is worshiped on this occasion and you will get to witness unique offerings made to her during this fest. Apart from sweets and flowers, fish, meat and even a buffalo calf is offered to the Goddess. The city is lit up with lamps, bulbs, and candles all over.
A dazzling show of fireworks is a part of the celebrations too. Kolkata, also known as the city of joy, lives up to its name during Diwali.
4. 
Amritsar
http://vedicodyssey.com/spiritualadventures/wp-content/uploads/2011/10/golden-temple-amritsar-fireworks-0612.jpg
A Punjabi adage goes 'Dal Roti Ghar Di Diwali Amritsar Di'.  (There's nothing like homemade food and Diwali in Amritsar) This is indeed true. Diwali here coincides with the celebrations of Bandi Chhor Divas, a Sikh festival. It marks the return of Sixth Sikh Guru, Guru Hargobind Sahib Ji, who freed himself and Hindu Kings from the prison of Islamic ruler Jahangir and arrived at the Golden temple in 1619.
The Golden temple glitters even more as it is draped in lights and the lake is lighted up with countless oil lamps and candles. Fireworks and festivities during Diwali in Amritsar are certainly a memorable experience.
5. 
Goa
http://images.jagran.com/Goa2_091115.jpg
Diwali in Goa and its surrounding areas begins on the day of Naraka Chaturdashi. While cleaning the houses is a norm all over, people decorate their front doors and windows with kandeels (lanterns). Paper made scary-looking effigies of Narakasura, filled with grass and firecrackers, symbolizing evil are made on Naraka Chaturdashi, and then burnt down around four in the morning the next day.
While you can observe the traditions in Goa, you can also enjoy a vacation by visiting the beaches and casinos in Goa.
6. 
Kovalam
http://res.cloudinary.com/himanshujain/image/upload/v1452720937/activity/sunset-kovalam-beach_blsfji.jpg
Kovalam in Kerala has made it to the list not because of the fervor of Diwali here, but because Diwali is not a major festival at this destination. While the entire nation participates in the celebration of the festival of lights, celebrations in Kerala are low key. So if you want an escape from the hustle bustle of Diwali celebrations, Kovalam is certainly the place to be. As celebrations are on a very low scale, you can enjoy the picturesque beauty of the location.
As mentioned earlier, Diwali celebrations differ in different parts of the country, and of course, there are many more places that you could visit apart from these popular ones. Feel free to tell us where you'd rather celebrate Diwali this year i.e 2016.
Note for You : If you want a closer feel of the celebration in a particular city (or village), opt for a home stay. Believe us, it'll be a memorable experience.