Dining in nationally-renowned temples of gastronomy, stopping for some amazing lip smacking street food, or go for lunch/dinner in some top notch restaurants or whatever your taste buds are craving for, Delhi will definitely satisfy your belly. The preserver of some age-old cooking recipes, the innovators of some new signature dishes, the servers of variety of famous cuisines not only from India but also from the whole world, will make you realize that life in the city is a constant dipping buffet.
So much is offered, what should be picked? But mostly, what should not be missed?
1. Paranthe wali gali
Apart from the aloo parantha and gobi parantha, have you ever tried unique stuffing's like dry fruits, rabri, bananas and khoya? if no, well then your search is over as the parathe wali gali in Chandni Chowk, Old Delhi is what you are looking for. The first shop was opened in 1872 and eventually the whole lane was dedicated exclusively to paranthas. Go there and get the stuffed paratnhas served along with sweet chutney, mint chutney, mixed vegetables and a potato curry.
Recommended: Rabri parantha, Khurchan parantha, Mutter parantha and Banana parantha.
2. Dolma Aunty ke momos
Dolma Aunty momos joint should be a definite visit of any momo lover while roaming around in Lajpat nagar market. This place has the most amazing delicious and soft momos served with fiery red sauce, on extremely affordable rates ranging from Rs. 20 to Rs. 50.


3. Bittu Tikki wala
Image: http://4.bp.blogspot.com
The crispy tikki of Bittu Tikki wala (who now has the  franchisees across town) is loved by everyone. The hot, delicious tikkies will definitely help you beat the chill on a very reasonable rates. The branches of BTW are now opened at Jasola, Rishi nagar, Janak Puri, and sector 3, Rohini.


4. Nourish Organics
http://www.happytrips.com

Not only vegetarian but this is the only vegan place in Delhi. Located in Meharchand Market, Lodhi colony, Nourish Organics is famous for their experiments with raw organic healthy food and body cleansing drinks.


5. Chache Di Hatti
Standing in a queue to have those delightful Chhole Bhatures will be totally worth it at Chache Di Hatti, Kamala Nagar. Chache Di Hatti is known for their delicious and equally filling Chhole Bhatures and if you really don't want to miss those yummy bhatures try reaching this place before 2-3 pm, as they are generally closed after that.


6. Shake Square
Located near Wenger's ,Inner Circle at CP, Shake Square (also known as Keventers) is another pocket friendly as well as refreshing food joint famous for its thick shakes and tasty snacks. The place is generally crowed and you might have to stand in a queue for their must try chocolate, coffee and strawberry flavor yummy shakes.


7. Kake Di Hatti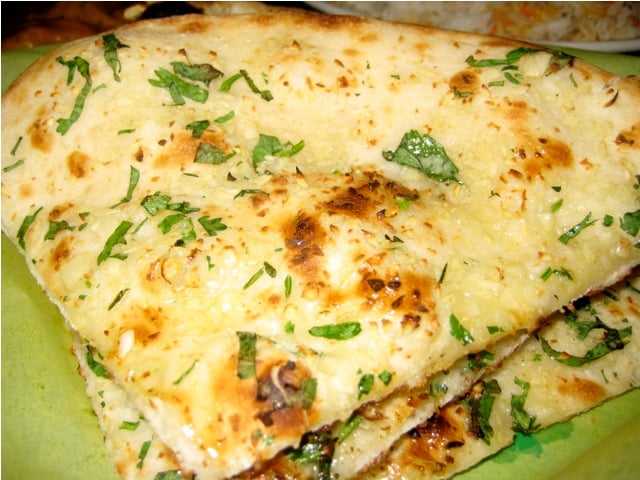 Image: https://www.holidify.com

The delicious delicacies of Old Delhi make it a throbbing centre for food lovers and Kake Di Hatti is one of the famous punjabi eatry there. Located in Gali Batashan near Fatepuri Chowk, Kake Di Hatti serves traditional North Indian cuisine and their Dal Makhani and varieties of stuffed Naan are definitely a must try.


8. Bukhara
Image: https://tomostyle.files.wordpress.com

Bukhara is located at ITC Maurya ,Chanakyapuri ,New Delhi.This is one of the finest and oldest restaurants in New Delhi. Dal Bukhara is on the wish-list of every foodie. The restaurant has a fine dining system. The service here is amazing. Pre reservations are mandatory. The place is a heritage restaurant and carries a lot of history.Naan Bukhara and Chicken Khurchan are the stars of the menu. One must try this restaurant once in his life time. The dishes served here are lip smacking thus value your money as this place is a bit costly.


9. Sarvana Bhawan
It is located at Connaught place, Janpath and select Citywalk mall, Saket in Delhi NCR. This restaurant offers authentic South Indian food in reasonable price and has got a good ambiance. Filter coffee ,coriander chutney, Mysore Pak, Masala dosa, Kara Dosa are the most loved food here. The South Indian Thali is the star of the menu. The crowd is huge here, so be ready to wait for a long time in lines. The place is pocket reasonable and also the service is very fast. If you are in Delhi ,this place should be in your to-go list.


10. Jalebiwala
This is near Dariba Kalan, Chandni Chowk ,New Delhi. Matar Samosa , crunchy jalebi ,Aloo samosa ,Rabri jalebi are most loved here. There is no seating arrangement available here. It is a take -away place.This place is a heaven for the street food lovers. The most famous and oldest street food shop in Chandni Chowk is the Jalebiwala.


11. Dilli Haat
Image: http://www.indiatravelblog.net
Dilli haat is situated at Pitampura location in North Delhi at Netaji Subhash place and was established in 2008. It is run by Delhi tourism and transportation development corporation. Dilli Haat has so many food stalls which have variety of food from all over India. The shopping lovers find paradise here as the single place provides everything from crafts and hand loom to variety of jewelry. The perfect thing is that you will get things to purchase and food to eat both from different parts of India at a single place.


12. Naivedyam
Naivedyam is a place known for amazing South Indian food located at Hauz Khaas Village ,Delhi. South Indian Thali, Crispy dosa, Chhach, Mysore masala dosa, Maharaja dosa, Sambar vada, Dahi Idli are most loved here.The waiters here are fully in South Indian attire. You will get a full South India feel and also the place is pocket friendly, so definitely mark it on your to-go list. The queue is long but also worth the wait.
13. Gunpowder:
Image: http://www.cuttingloose.in

Gunpowder is located at 22, Hauz Khaas Village, Third floor ,New Delhi.
The place is known for it's amazing South Indian food.The restaurant gives the stunning view of the Hauz Khaas tank. Appams , Buff fry, Toddy Shop Meen Curry are the most loved dishes here. If you want to feel a South Indian touch ,you should definitely go here.
Ending the detailed list here with just the names of the places that also worth a try.
1. Lala Babu chaat bhandar: Chandni Chowk.
2. Khandani Pakode wala: Sarojni Nagar Ring Road Market.
3. Kulcha King: Sarojni Nagar Ring Road Market.
4. Prince's Paan and Chaat corner: Chandni Chowk.
5. Salim's Kebabs: Defence Colony Market.
6. Al-Bake: New Friends Colony Market.
7. Indus Flavour: Kingsway camp, Hudson lane.
8. Bengali Sweet house: Connaught place.
9. Karim's: Jama masjid.
And for the night walkers:
1. Little Owl cafe: Near sector 18 metro station.
2. Pandara Road: India Gate.
3. Booty Call: Satya Niketan.
4. Comesum: HZM Railway station and Inderlok Metro station.
5. Bun-Butter-Chai: Patel chest, North campus, DU.
6. Ganga Dhaba: JNU
Bon Appétit!