Kasol is a small hamlet based in Himachal Pradesh and is also known as the mini Israel of India. Known for its affable hospitality, its rave parties and its beautiful Himalayan landscape, it is your perfect gateway to adventure, fun, culture and peace. Kasol is a dream destination whose beauty and tranquility will always bring you back for more experiences.
Kasol is located at an altitude of 1640 meters above the sea level and on the banks of river Parvati, Kasol is a photographer's utopia. With pine forests bordering the village and the mighty Himalayas in its vicinity, Kasol promises a unique experience for every visit.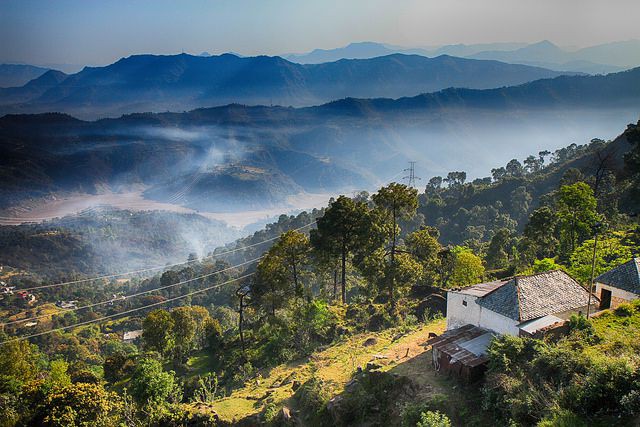 (Also read: Kasol- the perfect destination)
Reaching Kasol
Kasol is an easily accessible village. The nearest airport is at Bhuntar which is 30 km away. If you are on a road trip, the easiest route is via Kullu.
If you are travelling from a big city like Delhi, the following are the travelling options available for you:
· By road– A direct cab to Kasol or commuting via state buses to Kullu or Mandi or Shimla can be an option. Buses are available from ISBT Kashmere Gate.
· By air– Bhuntar Airport is the nearest option.
Kasol- The Land of Many Villages
Kasol is a small werf surrounded with forests and mountains. The nearby villages are not only warm and affectionate but also very friendly. These villages portray the best of the local culture with a personal touch. The route to these villages is full of scenic beauty and shows a wider horizon of the mystic Himalayas.
(Also read: Best hamlets around Kasol )
The main attraction of Kasol- Activities
Kasol is a hub of activities. Hiking and trekking are the most common activities in Kasol since it is the base point of major trekking routes like the Pir Pinjal trek, Saar Pass trek etc. There are more activities which we will now be discussing.
Shopping– Shopping is one of the most important activities in kasol. With a blend of the Israeli culture in the local Himachali one, you can buy souvenirs for your near and dear ones at a very affordable rate. The top picks include clothing, caps, dream catchers, etc., suitable for all age groups. The flea market is the best place to quench your thirst of shopping.          
 (Also read: Souvenirs to buy from Kasol) 

Sight Seeing in Kasol– Kasol itself is so magnificent and breathtaking, with beautiful orchards and terraced rice cultivation, that it is an important tourist hub now. Places to visit include the nearby villages of Tosh, Malana, Rasol, etc. Walking on the banks of river Parvati and visiting the nearby temples is also an option. Visiting cafes like the Evergreen, Bhoj Café, German Bakery, Alpine which are known for their authentic cuisines and are a must visit.

Trekking and Camping– Known as the heart of all major treks, some of the major treks which are a must are:

Kheerganga Trek

Located at an altitude of 3050 meters in the extreme end of the Parvati Valley, Kheerganga trek is known as a perfect trekking stop for weekenders. Consisting of a small temple of Lord Shiva, a hot water spring, a bathing tank and plenty of cold water streams, this trek is best suited for the months of April till December.

Malana Rasol Trek

 Malana is known for its unique secluded culture and ancient democratic traditions. With a backdrop of Dhauladhar Mountains, clear sapphire skies and plenty of waterfalls all along your route to Malana. Rasol is a small hamlet located at an altitude of 8000 meters and is full of colorful flowers, snow-capped peaks and green meadows. 

Grahan Village Trek  A beautiful and scenic 3-4 hour trek to the old village of Grahan. It is located deep inside the Parvati Valley and is a green gateway for trekkers. Surrounded by lush green herbage and dense pine forests, this trek is easy and doable which includes walking alongside the banks of river Parvati, climbing and crossing forests and wooden bridges. People in this magical honey village are very friendly and very welcoming.

Pin Parvati Trek

  Located at a distance of 100 km, Pin Parvati trek is considered to be one of the most difficult and adventurous trek. With a view of the mighty Himalayas which become barren and rugged and chilly winds blowing all over, it is a delight for adventure lovers and nature enthusiasts. This trek is open from July to mid- October.
Important takeaways for the treks:
As far as trekking is considered, you must carry a comfortable pair of trekking shoes.
Apart from these, clothes ranging from t-shirts, jackets, trek pants, etc. are necessary.
Sunglasses and caps are also recommended.
A medical kit is a must for contingencies.
Add some energy bars and liquids to keep yourself hydrated and energized after all the sweating.
Lastly, do not forget to pack your bags with eatables for mid-way binging.
Au Revoir and Happy trekking 🙂