You have no reason to tip down your travel budget and miss out your favourite destination. Budget is the important factor to decide your travel destination, keeping a low budget you can still manage to book the tickets to the destination looked too costly during season. Try out them on off-season, you won't miss if you are there at the right time of the year. 
1. Leh/ Ladakh in January
Image – scholarships.travel
Winter in Ladakh is one of the harshest in India and temperatures can fall upto -30 degree Celsius at night. For the adventurous soul, this is the best time to visit Ladakh, as you not only get to experience near arctic temperatures, but also explore it at a time, there are only handful of tourists around. 
Be cautious while visiting Nubra or Pangong, though the internal roads are clear even in extreme winter, there could be chance of road block because of snow.
The only way to get in and out of Ladakh in January is by flight. Several major airlines operate regular flights to Leh from Delhi, Jammu and Srinagar.
Why to visit Ladakh in January – Flights rate are very cheaper almost half from the season time. You will find easy accommodation.
2. 
Manali in
 February 
For snow sports freaks, this could be the perfect month of the year to visit Manali. Whole valley is covered in white sheet of snow. Moreover, due to late winters all the roads are open and you won't be missing any point of interest that you have planned.
The Punjabi food in Manali in extremely enjoyed in the chilly weather. As an additional fun you could make snowman without making your hands numb.
Why to visit Manali in February – As the season starts from May/June, you would get good deals on hotels, taxis and sports.
3.
Kasol in March
Image – tripver
The leisure valley is the most exotic place near Delhi, it has stunning landscapes all over the year. Kasol is always crowded from April to October and then comes the month of heavy winter. In March, you could see the white beauty of the leisure valley. The pine trees shed the misty sunlight that makes the valley much look like some fairy tale destination.
Though most of the treks and attractions are accessible, however there stays a little doubt about Kheerganga. If it is a must do in your try out in the late March.
Why to visit Kasol in March – Offseason prices of food and accommodation are quite lower than normal times. In March you would witness some exotic views with fewer crowd.
4. Goa in April
Right at the end of season and it is summer time in Goa. It's sunny during the day but breezy and pleasant in the evenings. Though it is technically the lean season then, the restaurants and shacks which normally shut down for monsoons are still open, so you won't miss out the delicacies. You will have a chance to get fresh fruits to eat like Mangoes, jackfruits, cashews and other summer fruits.
Why to visit Goa in April – Less crowded and clean beaches, moreover, you might get some discounts from the hotel owners and water sports. 
5. Gokarna in May
Image – meetup.com
Gokarna is a small and remote holy town, with four of India's most secluded and pristine beaches nestled nearby. It draws both pious pilgrims and hedonistic holidaymakers with equal enthusiasm. The temperature is pretty hot in the day time, but it has some pleasant evenings on the beaches there you can relax for the till late night.
Why to visit Gokarna in May – You would serious good tanning in this time of the year, plus off season will get you some good deals on longer stay.

6. Coorg in June
Season time in Coorg is in winter, when there is no rain and no heat. Monsoon arrive at mid June, this is not seasonal time to visit but the beauty stays intact. In June Coorg experience first rainfall of the year and makes the land fresh after the scorching heat summer. The treks to waterfall are open with lesser of slip so you climb easily. Though you would find less water in the falls but it would be enough so you can enjoy it.
Why to visit Coorg in June – Beginning of Monsoon, clear and sunny weather. 
7. Hampi in July
Travel season starts in August, you could have a chance to visit the location before it. The temperature at Hampi would be lower than summer and it would be sunny days and breezing evenings. You will be the among first travellers of the year to come. First explore those man made marvels after the summer.
Why to visit Hampi in July – Sunny weather and be among first travellers of the season. Discounts and deals on a destination that has so much to offer!
8. Pondicherry in August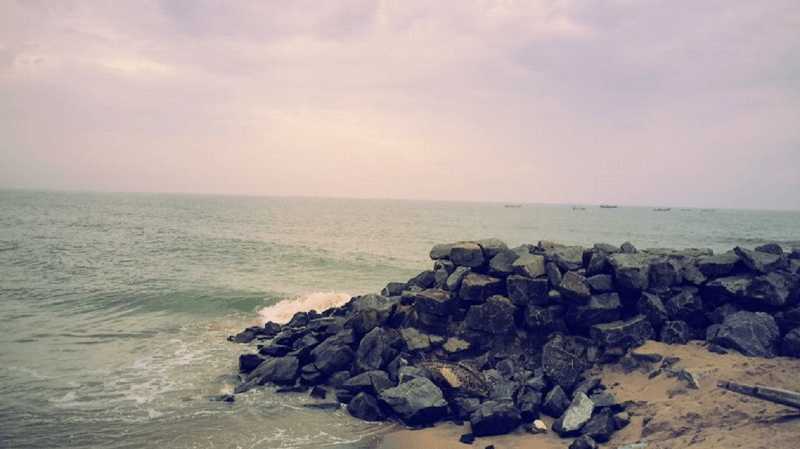 Image – Holidify
A former French colony, Pondicherry is known for its boulevards dotted with Mediterranean houses, French bakeries and a quintessential aura to it! August is a monsoon month in Pondi and rainfalls are frequent. But this doesn't come in the way of enjoying the city's striking landscape and discovering its huge array of best places! 


Why to visit Pondicherry in August –You can get a cheap accommodation and since it's the birthday month of Sri Aurobindo of Auroville, you can also witness the pomp and celebrations!
9. Kochi in 
September
Image – www.expedia.co.in
Popular destination for honeymooners, beach bums and backpackers, Kochi has a peak season from October to February. But since the city is washed with monsoon from June to late August, September is like a shoulder season with best deals on hotels and activities. 
Carry an umbrella and you are good to go on one of the best honeymoon destinations in the world.
Why to visit Kochi in September –Returning monsoon is not liked by travellers, so they skip this place and gives you chance to have peace with your loves one.
10. 
Malvan/Tarkarli in 
October
Beaches of Konkan in Maharashtra are a bounty of nature. Tucked in this nature's delight is the beautiful village of Tarkarli offering not only stunning beaches but tons of activities like snorkelling, scuba diving and white water rafting. These water sports destination are pretty cheap in normal, yet you get some extra discounts.


Why to visit Malvan/Tarkarli in October – October is not a holiday season and most of the tourists plan their vacation around Diwali, so you can avail discounts on accommodation as well as the water sports.
11. 
Srinagar in 
November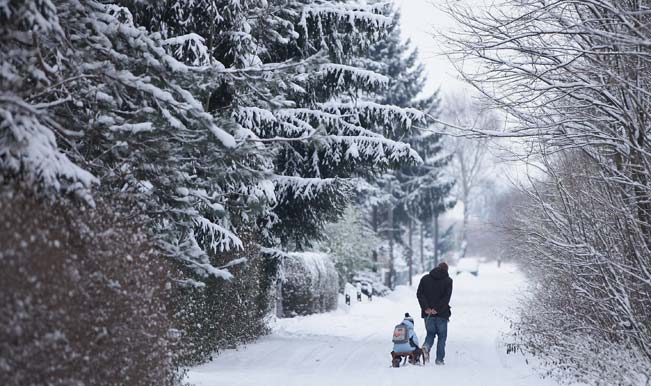 Image – india.com
The Shangri-La, the heaven on the earth, the more I describe the beauty of Kashmir, the less it is! Yes, Novembers can be chilly here. But who couldn't want to experience this beauty in an angelic white hue? Especially when it's on discount!  The snow capped mountains, frozen lakes and warm hearty Kashmiri food; I am there!
Srinagar is the capital of the region, the roadways could be blocked as the snow starts in November. The easy way to reach here is by flight, there are regular flights from Delhi or Jammu.
Why to visit Srinagar in November – The most magical honeymoon destination turns into spectacular and pristine place with the start of winters.

12. Sikkim in December
The untouched seductress, Sikkim is one of the best examples of the saying- Best things come in small packages. Be its Himalayas scooped with dollops of snow, winding hills with absolutely no vegetation and raw, unscathed allure; Sikkim has been under-rated for ages! 

It is winter time of course, but visit Sikkim in the month of December and you'll explore the state at its best. 
Why to visit Sikkim in December –  Fewer tourists, peaceful hotels and discounted prices; hurry and book your hotels now!
Share you views in the comment and let your friends on Facebook know about these destinations, so they can plan a budget trip.