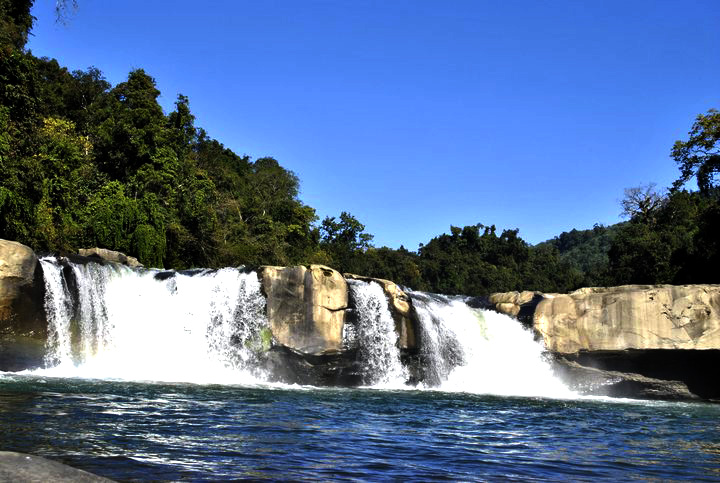 The seven waterfalls in the Barak river are one of the most visited places in Tamenglong. The seven waterfalls are in close range of one another and provide a perfect picnic spot for the tourists and locals.
The waterfalls add to the natural beauty and provide a soothing place to relax and enjoy the perks of nature. Spending a holiday on the banks of this river is one of the best ways to spend the holiday.
Since the tourism in Tamenglong is still in the budding stages the natural beauty of the waterfalls is still untouched from development and it is as raw as it gets. The blue greenish water, the soft gurgling sound, the cool waters gushing from the hills to the plains makes a sight that cannot be easily forgotten. A day spent here is a day well spent.
Do visit the waterfalls when in Tamenglong.
How is the weather at The seven waterfalls
Get a free call from our travel expert
Tamenglong
Best time to visit Tamenglong: 
Jan, 
Feb, 
Mar, 
Oct, 
Nov, 
Dec 
Time people usually spend here:
3 hours
Latitude / Longitude:
24.7265620°N, 93.1646390°E
Distance from Tamenglong to The seven waterfalls
— km
Click for map, exact distance and time
Search the Cheap and Budget Stay/Hotel in Tamenglong
Other exciting places to visit in Tamenglong
Popular Tours Related to The seven waterfalls in Tamenglong
Best places to visit and things to do in India and South-East Asia
x
Get a free call from our travel expert