In today's modern era, natural settings are rapidly changing. This means that the wildlife that lives in these natural settings is changing as well. Preserving these natural settings and this wildlife can be rather difficult and dangerous as well. 
Wildlife photography is a type of photography that focuses on taking photographs of wildlife or non-domesticated animals.  It is always believed to be one of the most challenging and rewarding genres of photography, in that the subject of the photograph is dynamic. Every face-off with wild comprises a thousand bad photographs and if you're lucky, you will get a couple of good ones too. 
Every Photographer has to be observant enough to be able to capture the perfect click. Wildlife in India is abundant and diverse. From north to south or west to east, India is full of it. The wildlife sanctuaries and national parks across India provide photographers an incredible outlet for their work and wildlife photography is far more significant than a majority of us realize. Several species of animals are dangerously close to extinction and documenting these animals ultimately leads to the masses being educated about issues that inevitably throw the ecosystem out of balance.
Here is a list of Top 10 Wildlife Photographers in India that are actively raising awareness for the cause using their incredible work. Their amazing devotions towards their work is motivating the young prodigies to be like one of them. These are in no particular order as such.
Rathika is unarguably one of India's foremost wildlife photographers. She is passionate about birds and is specializing in bird photography. In documenting birds through her photographs, she has developed a style of technical excellence combined with a captivating story. She has traveled to most of the National parks in India and has also been to national parks in Africa. For wildlife photography is not only for her a passion, but a powerful medium to help conserve nature. Her work has been appreciated and featured in several national and international publications as well as exhibitions. She is a member of (NPS) Nikon's Professional Services as well.
June 2015  She has been conferred the ICF ( The International Camera Fair) award for the outstanding performance and achievements in wildlife photography.
2015 Rathika is one of the juries for 4th National Photography Awards, organized by Photo Division, Ministry of Information & Broadcasting, New Delhi, on 20th March 2015.
2016 She was invited to be one of the Juries for the Siena International Photo awards, and URBAN 2016 Photo Awards, Italy.
Connect with her – Twitter, Facebook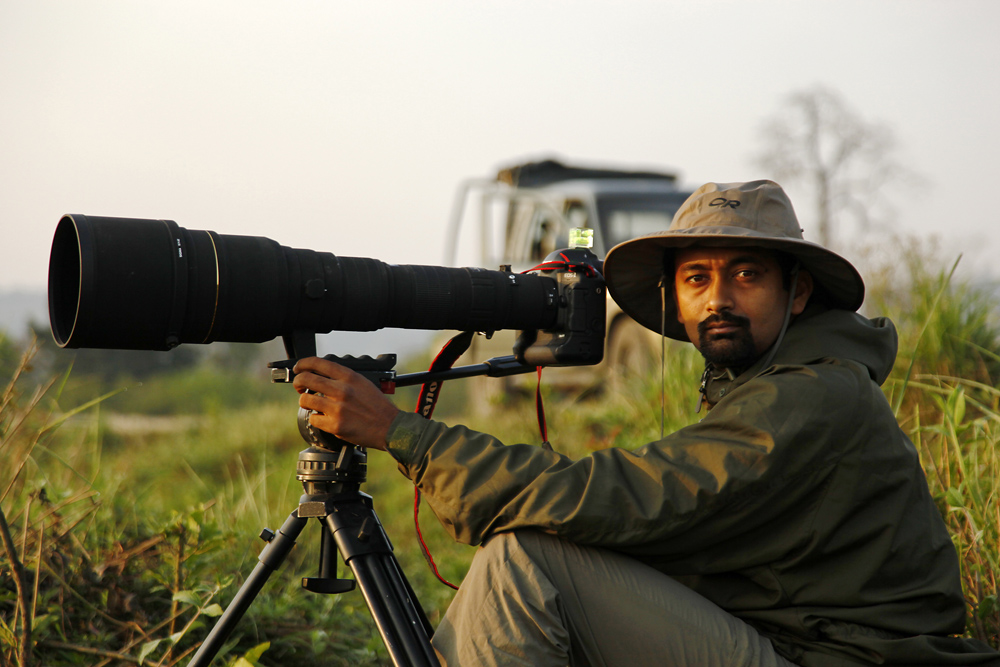 From behind his camera, Sandesh Kadur sees the world from a very different angle. Through the use of images both still and video, Sandesh exposes the need for conservation and encourages protection of the world's biodiversity. His photographs have been published widely in books and magazines while his documentaries with subjects ranging from king cobras to clouded leopards have been aired worldwide on the BBC, Discovery, and National Geographic networks. Over the years, Sandesh's work has garnered many top awards, including the CIWEM Environmental Photographer of the Year, Nature's Best Award, International Conservation Photographer Award, as well as twice being nominated for a Green Oscar at Wildscreen.
In 2013 Sandesh was recognized by National Geographic Society as an Emerging Explorer and also received the North American Nature Photographers (NANPA) Vision Award in recognition of early career excellence and continuation of vision and inspiration to others in nature photography, conservation, and education.
Connect with him – Twitter, Facebook

Over the years Jayanth has established himself as a fine Natural History Photographer. He believes there is no meaning to wildlife photography if these pictures can't be used to protect or save them. He travels extensively to take pictures and report stories on birds and animals in order to generate awareness about the critical importance of conserving vulnerable Indian wildlife that is falling prey to a great many changes.
An accomplished photographer, Jayanth Sharma has bagged awards in wildlife photography and many recognitions in magazines and publishing houses. Jayanth loves traveling and believes he should explore all possible natural hotspots of the world before he leaves the planet.
Jayanth has immense experience in traveling across various countries and continents like South America, Russia, Africa & South East Asia for photography. This is supplemented by his expertise in photography across all terrains of the Indian Subcontinent. Be it the Himalayas or the unexplored north-east India or the tiger havens of central India, Jayanth has been there and done that in the subcontinent and is now exploring the rest of the world. Participants of his photo tours have always enjoyed his company where they learn and see a place from a perspective they had never imagined. Not to forget we have to mention the high potential photography and natural history knowledge he imparts through his very own flavor of humor.
Connect with him – Twitter, Facebook

Kalyan Verma is a wildlife photographer, filmmaker, naturalist and explorer specializing in environment, science and ecology in India. He works as a freelancer with many of the world's leading publications and broadcasting networks, such as Nat Geo and BBC. Over the last 8 years, Kalyan has worked on several landmark wildlife series of the aforementioned channels. He founded an online community for wildlife photographers, called India Nature Watch, which ultimately became the largest online portal for aspiring and upcoming wildlife photographers in Asia.
He has also worked on a number of documentaries and books concerning conservation actions and activism in collaboration with scientists, conservationists, policy makers and educators. Verma's unique blend of journalism and an artistic eye is what draws people to his work, and compels them to look beyond just the visual.
Connect with him – Twitter, Facebook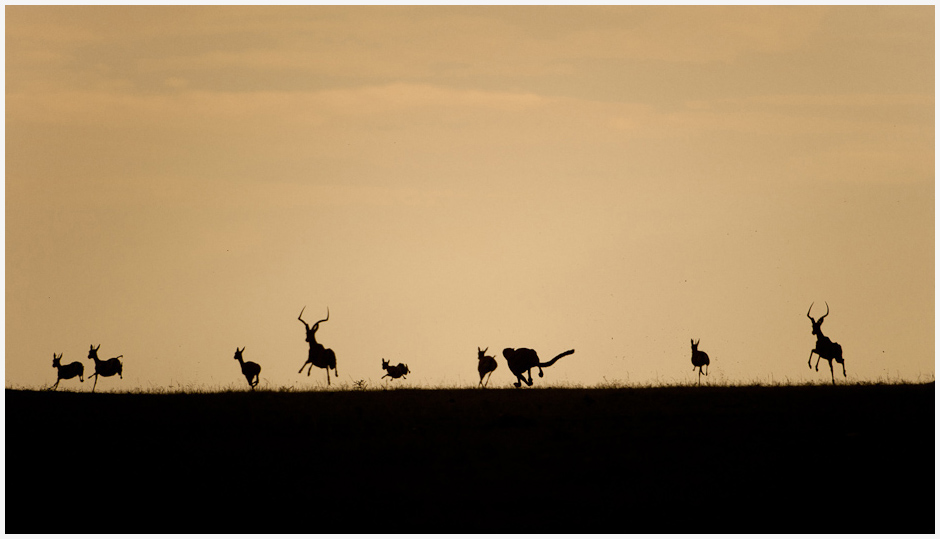 A journalist who turned into a PR professional and handled corporate communications and PR roles with leading edge companies like Bharti, Google, Evalueserve and now a traveler and natural history photographer – Shivang Mehta has worn many professional hats. His love for the forests of Kumaon pushed him to choose Corbett as his main area of work and he left the cozy comforts of corporate offices to work on the field with his organization Nature Wanderers.
Over the years Shivang has conducted over 50 wildlife photography workshops and is now an official trainer for Canon India as he conducts wildlife photography workshops in association with Canon across India, Sri Lanka, and Africa. His love for photography, writing and storytelling made him a freelance journalist as well as he has written travel notes, columns on travel and conservation for numerous national and international publications.
Connect with him – Twitter, Facebook

Sudhir Shivaram belongs from Karnataka, India. His journey in wildlife photography began in the year 1993 when he left his elite job of IT Director in 2013 to pursue photography teaching full time. He is extremely devoted to the cause of wildlife conservation and strictly follows ethical practices while photographing animals. His work is a marriage of his skill and his passion and concern for the depleting natural resources. A lot of his work ethos is based on the feeling that in order to truly comprehend the message behind a photograph, a profound understanding of and concern for wildlife is vital.
He is one of the founding members of India Nature Watch, along with Kalyan Verma and is also an esteemed member of the Canon Professional Photographers Panel.
Connect with him – Twitter, Facebook
Dhritiman Mukherjee, arguably the most respected Nature photographer in India today. This down to earth and a humble guy is being admired for his dedication, perseverance, and hard work. He has been working mostly on rare, endangered and challenging subjects, especially in India.
He has traveled and photographed most of the national parks and bio-zones in India. He has also covered some of the major international wildlife destinations. He is a field guy and stays more than 280 days, a year, in the field.
As a professional photographer his work is being published in all kinds of print and digital media in numbers and with brands like BBC, National Geographic, New york Times, Lonely Planet, London Geographic, WWF, UNESCO, Birdlife International etc to name a few.
He has got many national and international awards and accolades for his images. Recently he has been awarded Carl Zeiss Conservation Award 2013 for his contribution towards conservation of wildlife in India. He is one of the founders of " Saevus" , one of the leading nature and wildlife magazines in India.
Connect with him – Twitter, Facebook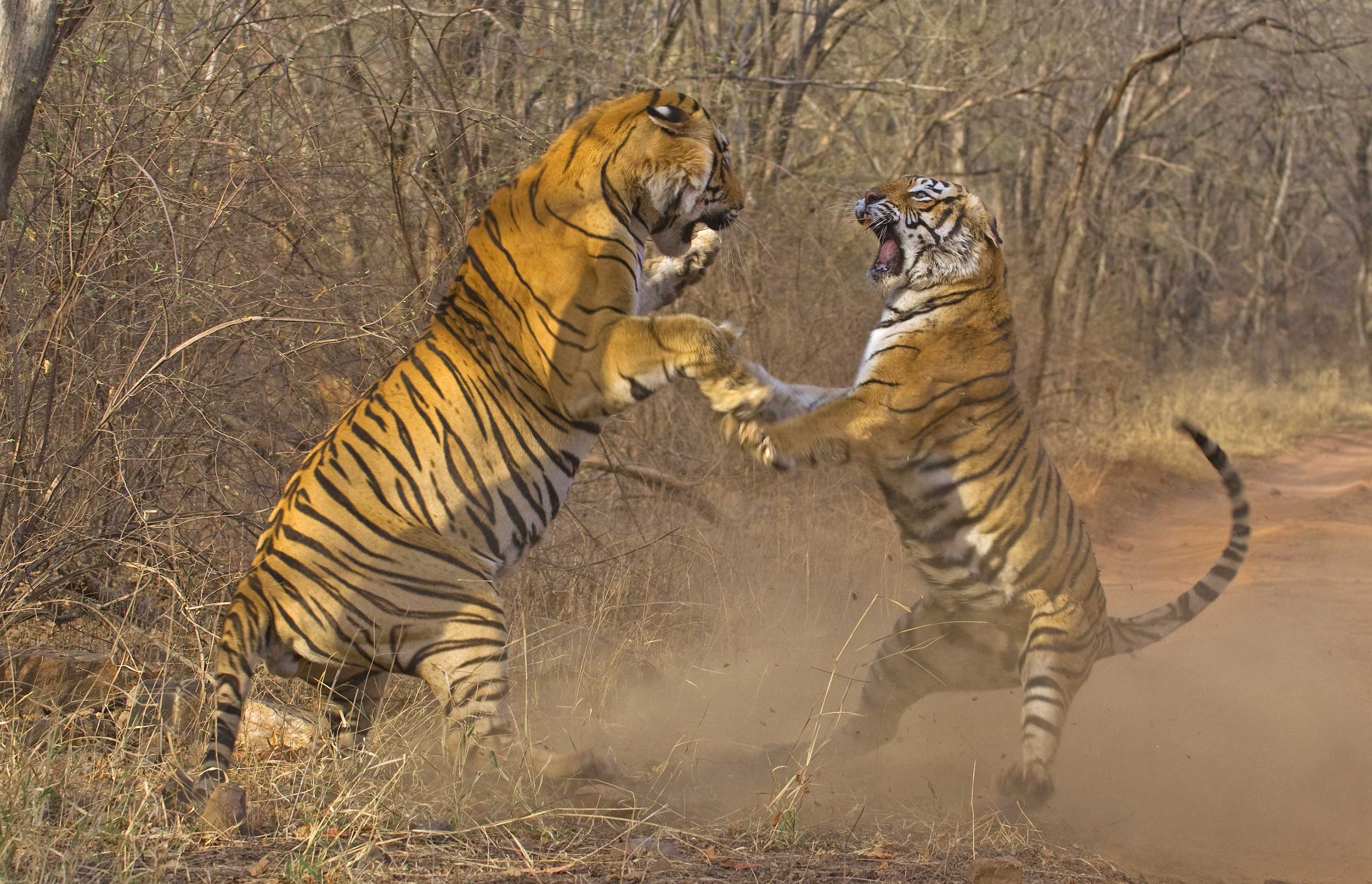 Also, See Top 10 Indian Couple Travel Bloggers Living Their Life To Fullest
8. Sunjoy Monga
Born in Mumbai, Sunjoy's love affair with wildlife began at a very young age. Having been gifted a pair of binoculars and a Rolleiflex camera by his father, his exploration into and development as a nature watcher and wildlife photographer got the head start it needed. He has authored a number of books including the highly acclaimed 'City Forest' and penned innumerable columns in newspapers, on the need for conservation and the dangers of poaching and decrease in the city's flamingo population.
He has also been a consultant on a lot of projects. To propagate his cause further into the youth, he has initiated an environmental awareness drive called the 'Young Rangers'.
Connect with him – Twitter, Facebook
Talat Khalid is a wildlife photographer with a passion for wild places and wildlife. His photography celebrates the Indian Wildlife. He is passionate about mammals and loves to shoot the big fives of India. His portfolio includes a variety of animals, birds etc.
After more than 15 years in the IT Industry, he embraced his passion for wildlife. Over a decade of experience in the Indian wilderness, with extensive knowledge of local wildlife, national parks and people alike, he launched wildlife photo tours a specialist in professional wildlife photography tours and safaris to some of the best wilderness and national parks in India.
His work is represented and marketed by various International Stock Photo Agencies.
He shoots wildlife using Nikon gear, keeping it light, primarily using a Nikon d4s,d800 with Nikon 200400vr lens.
Connect with him – Twitter, Facebook
Shekar Dattatri's lifelong fascination with wildlife began at the age of 13 when he joined the famous Madras Snake Park as a student-volunteer. This led to nature photography and, subsequently, to film making. His first film, 'A Cooperative for Snake Catchers', won the National Award in 1987 for Best Scientific Film. His next two documentaries, 'Seeds of Hope', and 'Silent Valley – An Indian Rainforest' were also National Award winners.
Since then, Shekar has collaborated with some of the world's leading broadcasters of wildlife programs, including the Discovery Channel, National Geographic, and the BBC Natural History Unit.
In 2004 he won a Rolex Award for Enterprise for his work in conservation film making. In 2008 he won the Edberg Award, conferred by the Edberg Foundation in Sweden. From  2007 to 2010 he was a Member of the National Board for Wildlife, a high-level advisory body of the Government of India. He is the co-founder of Conservation India, an online portal to enable conservation action. 
Connect with him – here
Be like them, travel to the amazing wildlife sanctuaries and national parks in India with traveldglobe and get a chance to feature on our next set of Top Wildlife Photographers.

Do comment and share. You can also share your story with us