India has a vast land and diverse terrain, it is the home of Himalaya mountains as well as tropical paradises. India offers a different aspect of her personality — exotic, extravagant, elegant, eclectic — to each traveller to the country.
An eco-friendly tour is easily confused with an adventure trip deep into nature. However, these trips have the potential to harm the surrounding environment which negates their ability to be environmentally sound. Eco tours accommodates and entertains visitors in a way that is minimally intrusive or destructive to the environment and sustains & supports the native cultures in the locations it is operating in. Instead, travellers who seek to take an eco-friendly trip must have a passion for learning and exploring another environment and culture and leave it unharmed.
We made it easy to choose the next eco tour for you.
Find the top 10 eco tours in India, and know how to reach there.
Image – Flickr
Covered with an extensive layer of forests, grasslands and tea orchards and dotted with several species of exotic flora including the rare Neelakurinji flower, Munnar at an elevation of 1,700 meters is a snug hideout for eco travellers. The small but picture-book hill town in Idukki district in the Western Ghats is home to several protected areas that houses many threatened and endemic species of flora and fauna.
It is a tropical paradise in the God's own country, offers the untouched beauty of its tea gardens, treks, waterfalls etc.
Tags: #waterfall #green #exotic
2. GREAT HIMALAYAN NATIONAL PARK
Image – Wikipedia
Surrounded on three sides by towering Himalayan Mountains, the Great Himalayan National Park (GHNP) hosts some of the densest population of Himalayan wildlife species.
The fauna of the park includes some of the most exotic species of animals like snow leopard, blue sheep, Himalayan brown bear, Himalayan tahr, musk deer, goral and many others. It is also home to the endangered species of western tragopan and over 50 species of migratory birds.
It offers the organised eco tours with guides, that will not only help you enjoy the luxury of nature and forest life, also it does preserve the environment. As being a World Heritage Site, it needs special care.
Tags: #trekking #himalayas #wildlife
Image – Wikipedia & Flickr
It is among some closest tiger reserve near New Delhi. Sariska Tiger Reserve let the visitors enjoy the safari trips and view the tigers in their natural habitat.
Enclosed within the dramatic, shadowy folds of the Aravalli Hills, the Sariska Tiger Reserve & National Park is home to peacocks, monkeys, majestic sambars, nilgai, chital, wild boars, jackals and yes, the Tigers. Being just 200 km from New Delhi, it is trending to be a hotspot for eco tour lovers.
Tags: #wildlife #safari #tiger
Image – Wikipedia
A perfect mixture of mountains and lush greenery, Ravangla is the exotic natural beauty of the North-East India. Home for the rarest mountain birds such as Verditer flycatchers, Blue-fronted redstarts, Grey bushchats, Dark-throated thrush, Blue whistling-thrush, Green-backed tit and White-browed fantails, it does attract the birds watcher here.
For the eco tour lover, it offers many breath-taking and composite views of snow covered mountains. The small hill treks add the excitement of the tours.
Tags: #teaGarden #scenic #birdWatching
Image – Pixabay.com
Dandeli is surrounded by natural, historic, and religious landmarks, makes it perfect destination to learn about environment and regional culture.
Visitors can view wildlife sanctuaries, go on a quiet kayak tour or take treks into the wilderness. At night, a moonlight boat ride that brings a new light to this area is a must do for any eco-friendly tourist.
River Kali, the caves of Kavla, the Syntheri Rocks are the ingredient of such eco tours.
Tags: #rafting #camping #kayak
Image – GroupBooking.in
The magical landscape of Corbett is well known and fabled for its tiger richness. Conservation efforts in the Corbett National Park go to the extreme to make sure human influence, does not damage any part of the livelihood of the animals who call this area home.
The park was the first national park formed on mainland India and is home to spectacular landscape and diverse wildlife. Eco-friendly tourists must take a tour of the tiger sanctuary on their visit to this area.
Tags: #tiger #safari #leisure
Image – Benchmarkholidays.com
Long fabled among travellers for its legendary beaches, world-class diving and far-flung location in the middle of nowhere, these Islands are still the ideal place to get away from it all.
These islands are located well off the mainland of India. Their proximity to other countries has led to an introduction of rich flora and diverse ecosystems.
Visitors can take in all this area has to offer with snorkeling tours in the clear waters, and hikes through the rainforest area.
Tags: #island #waterSports #rainforest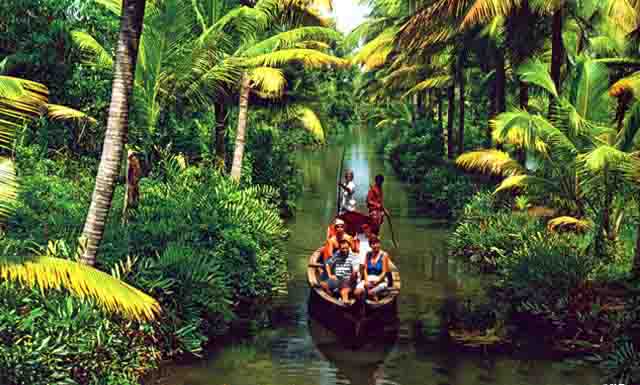 Image – Btsstourism and KeralaHouseboat.biz
Another exotic destination in God's own country, Kerala. Mirror still lagoons, picture book lakesides, palm fringed canals, shores bustling with glimpses from day to day life in the country side. Welcome to the backwaters of Kerala.
Eco-tourism Development Project started recently on Pathiramanal island for the preservation of lakes, conservation of mangroves and other plant species, cleaning the island and enhancing its biodiversity.
Tags: #backwaters #paradise #countrySide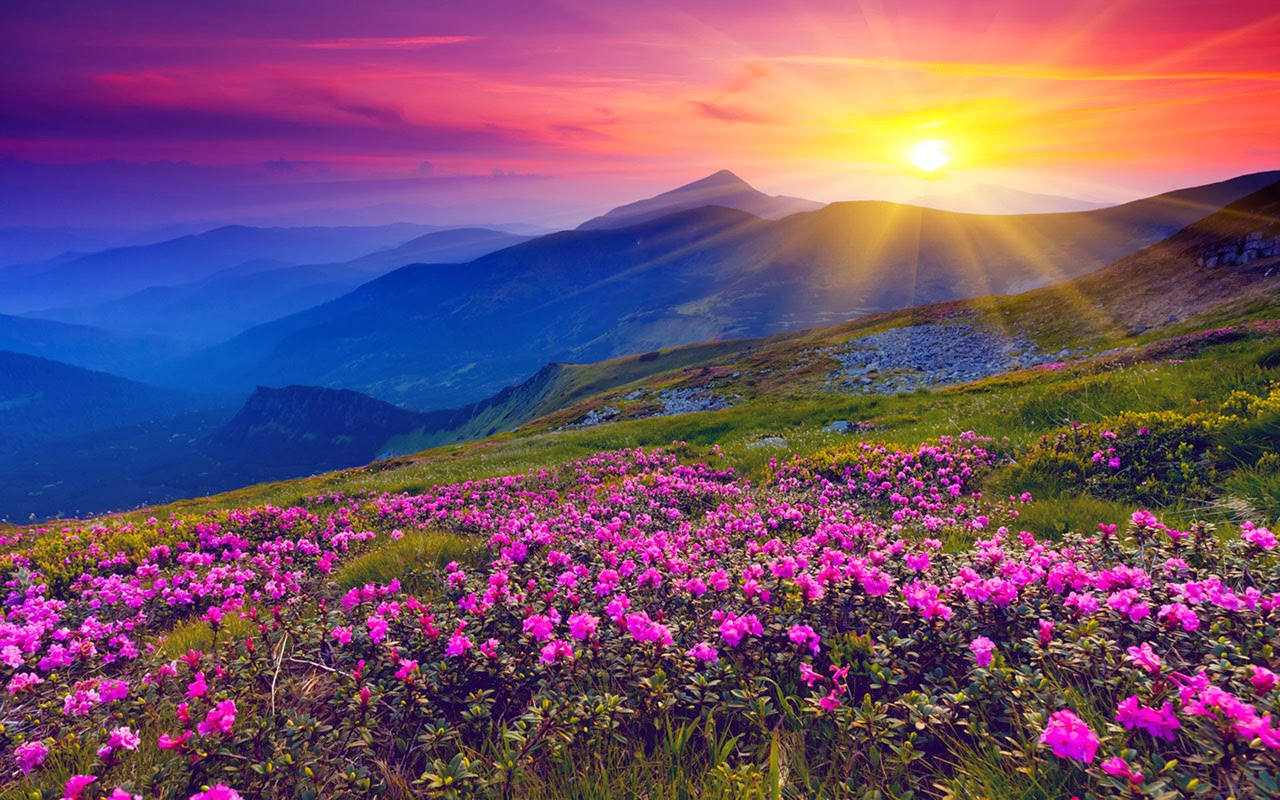 Image – MouthShut
This national park is well known for being home to a variety of endangered species such as the Asiatic black bear and snow leopard. Located in the flowers park are some of the most spectacular fields of flowers. In fact, this park is so beautiful some locals believed that fairies were located in the fields. Now tourists can view the area under regulated tourist standards to help preserve the park.
Tags: #himalayas #exotic #trekking
Image – www.traveldglobe.com
For bird lovers, this is a must-see. Home to over 366 species of birds, 379 floral species, and more, visitors can be a part of a unique area that brings all life forms together in one protected area. Explore the area on bike, foot, or rickshaw.
While in India make sure to take in as much of the beauty that this country has to offer as possible, without leaving the environment harmed or without learning about the unique culture of each area.
Tags: #wildlife #flora #birdWatching
Get your personalized itinerary for these eco tours and enhance your travel experience.