Travel blogging as a whole in India has taken a completely huge boost in recent times. With stunning beaches, a rich culture, ancient heritage buildings, majestic temples, impressive mountain ranges and much more, India is an enthralling country to visit. But it is also such a vast country that travelers do benefit from a little guidance suited to their ambitions and taste.
Here's a list of top 20 Travel Bloggers whom we follow and feel are influential in the industry and make the country proud. These are in no particular order as such.
1. Anuradha Goyal
Blogging since 2004, Anuradha Goyal has been sharing precious information about her two biggest passions which are travelling and reading. Her book reviews are all listed under one blog called Anu Reviews, and her travel stories are listed on her other blog called Inditales. She gives a lot of practical information about travelling around India, including walking trails for touring some of the major Indian cities, and also shares some stories related to international travels. Anuradha Goyal is also the author of The Mouse Charmers – Digital Pioneers of India.
2. Lakshmi Sharath
Lakshmi Sharath is a person you would a multi-talented world traveller. On top of being a media professional, she is a full time traveller, blogger, travel writer and also a photographer. In her fantastic blog called 'A travel blog of an Indian Backpacker', Lakshmi Sharath shares both her worldwide experiences and travels within India. In 2008, her blog was voted India's best travel blog of the year. In 2014, she even made it to the international travel scene by being featured as one of the 100 travellers to follow on social media.
3. 

Shivya Nath


Shivya Nath is a young female adventurer on a mission to inspire other young women to travel solo and be independent. That is exactly what she does through her award-winning blog called 'The Shooting Star'. In 2013, she received the title of 'Best Travel Blogger' at the Indian Blogger Awards for sharing her expertise and tips on how to travel like a local on the long term. She loves wandering around and writing about off-the-beaten-path destinations. As someone who quit the corporate life to become a full time traveller and make a living out of it, her life story and adventures are of the most interesting type.
4. Ajay Jain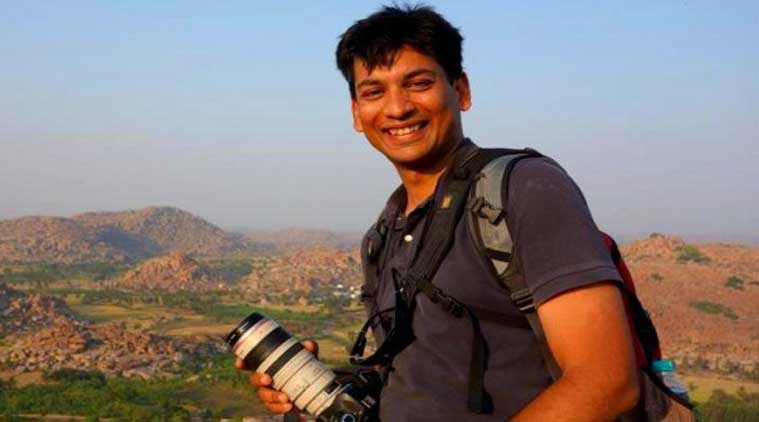 Ajay began his tryst with travel in 2007 as a travel blogger and photographer. His portal Kunzum is among the popular and reliable travel information websites in India. His interesting style of writing exciting stories along with captivating images and videos has got the site many followers.
5. Aarti Krishnakumar
Aarti Krishnakumar is very passionate about writing, so just give her a topic and watch her float away into wonderland. She loves reading books- sometimes can read 3 books simultaneously, crazy about music – need it all around her, all the time and of course. Her two most loved things are going out traveling and other is spending good time with friends, but sometimes stays at home and chill out over a book or a movie.
6. Karthik Reddy
After completing his MBA in 2012, Karthik Reddy decided to leave his comfort zone and travel instead. He soon started his own travel blog, Romancing The Planet, to share travel stories, give valuable advice and publish some of his favourite travel shots. He has a beautiful understanding of what happiness means which basically revolves around his love for world cuisines, discovering new cultures and meeting new people. And ultimately, it is through travelling that Karthik Reddy experiences all these different cultures, and finds his own happiness. To learn a little more on what to do or even where to go, check out his blog.
7. Parnashree Devi
Parnashree Devi, also known as Shree, is a travel blogger from Assam who is currently based in Delhi. She has started 'My Travel Diary' a couple of years ago, mainly to share her travel stories. Travelling has always been a passion for her. She loves exploring remote corners of the world where she meets local people, tastes the local cuisine and learns about different ways of life and cultures. She hopes that through her blog, she can inspire others to pack their bags and travel out of their comfort zones.
8. Arnab Maity
Arnab Maity's blog has a beautiful story. It started as a way to make his mother, who was the one to pass him her passion for travelling, travel virtually through both words and pictures. But as more and more readers were contacting the author to tell him how this blog has inspired them to actually hit the road, the mission of the blog changed a little. Arnab Maity aspired to show the world that travelling can be inexpensive, that working people can travel too, and finally that people you meet have some of the most incredible stories to share and valuable insights to offer.
9. Shrinidhi
Blogging since May 2006, eNidhi.net has completed its 10 years of presence. Shrinidhi Hande is an Associate Manager in an MNC and in his free time, he pursue blogging as a hobby and passion. 33 years young and currently live in Chennai, India. The key interests of Shrinidhi Hande these days are travel, adventure and automobiles.
10. 
Shubham Mansingka
Shubham is a passionate traveller, his experiences will excite you as much as anything in the world. He has been to some of the top and high altitude destinations in North India. He is born and Rajasthan and worked in his family business after his education but it is later he found the passion for travelling, or that came naturally from is parents as he believe. He travels solo, home stays for accommodation and hitch hiking for transportation are his preferred ideas. His blog travelshoebum.com has wide range of content from adventure at Himalayas to the leisure time at Thailand.
11. Siddhartha Joshi
Siddhartha Joshi is one of India's most successful and followed travel bloggers who strongly believes in the power of travelling to break barriers down, make people more tolerant and accepting of others. He lives for human moments, as it is through the various interactions with the local he meets along the way that he finds his happiness. Through his blog called 'The Wanderer', he wishes to share his passion for people and travelling. Siddhartha Joshi's biggest dream would be that one day the world will know no more boundaries, and people will be able to travel all around visa-free.
12. Joshi Daniel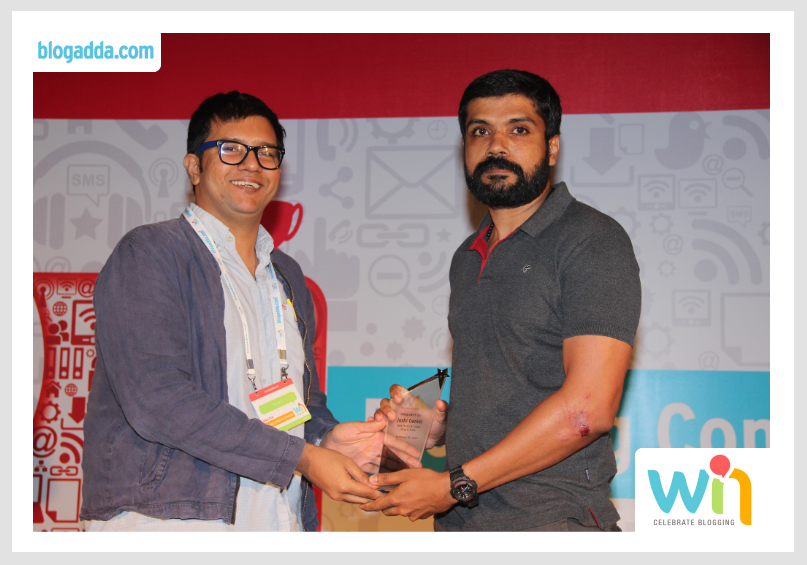 Joshi is a freelance photographer and believes that every face has a story to tell. Fascinated by various cultures, lifestyle and traditions, his photo blog was included in the '20 Most Outstanding Photo blogs' in the 2012 Photo blog Awards. His passion lies in capturing images of people intrigued by—their faces, the stories behind them, their lifestyles, cultures, and traditions. Endlessly roaming around the streets, wherever he go, and spend time learning and understanding about his subjects.
If photography is your passion then check some amazing photography collections of Joshi Daniel.
13. Neelima Vallangi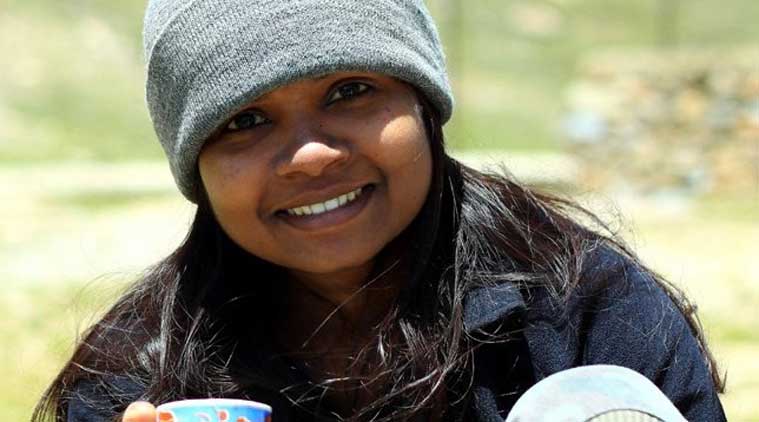 Neelima is an offbeat and adventure travel enthusiast. She does not travel to the usual destinations and wishes to unravel the lesser known places in India. Neelima has trekked widely in the Himalayas, Western Ghats and has also done a little bit of cycling through these mountains. Read more about travel with Neelima.
14. Sankara
Sankara is by far one of the top Indian travel bloggers. And he is not just any type of travel blogger, he is a biking blogger who has been featured in many top media outlets. Specialised in adventure travels, Sankara has the talent to show the beauty of the world in both words and pictures. On 'BE ON THE ROAD', he also blogs about vegetarian cuisine, wildlife holidays, unique cultures, and visas for Indians. This is a valuable blog for those looking to travel cheaply and efficiently, and especially for those wishing to explore India.
15. Ankita Sinha


Ankita Sinha has one of the most stylish adventure blogs called 'Anki On The Move' where she manages to beautifully convey what she feels about certain places. She has, in the past, conducted Pan Indian travellers meet ups across cities to bring like minded people together. She has also won a couple of awards for her writings, and is known as one of the best adventure bloggers. For those of you in search of an adrenaline rush, this blog should be a reference, as Ankita Sinha will show you the way to indulge in the most extreme adventure sports including mountaineering, cliff jumping, zip lining and the like.
16. Arun Bhat
Arun Bhat's ingenious works have been featured in publications across India, Japan and USA. Widely touring India, he has captured fascinating imagery of the country's landscapes and heritage sites. A Bangalore based Software Engineer, he also moonlights as a famous freelance travel writer who has been published in Mumbai Mirror, Landscape Magazine and many others. Read more about his travel and photography blog.
17. Aravind GJ
'Travel and Treks'
is the journey of Aravind through various parts of India. With tinsel pictures and picturesque landscape photography, Aravind writes about his journeys and adventures through different parts of India. His blog is more a photo-essay with vivid photographs.
His article on Madhugiri trek is quite an attention grabber which talks about his defeat during his first attempt but finally conquers the trek in his second attempt. Aravind's article on jeep safari through Leech waterfall is quite adventurous with some excellent images.
18. Arti
Arti simply enjoys traveling to spiritual destinations in India and records the experiences in her blog diary. Replete with in-depth narration that includes delightful photographs, places to stay and eat, shopping and much more, her blog aims to help those who wish to plan a trip or simply want to know more.
In 'My Yatra Diary', Arti narrates her tours to places of pilgrimage in India. The style of writing is simple and minimalist and is strewn across the mystical landscapes of India.
19. Niranjan Das
'Tales of a Nomad' is Niranjan's personal travel blog where he writes about the places he traversed through, the roads he trod on, and the images he captured. It also has articles on long bike rides, treacherous treks, leisure holidays, backpacking vacations and engrossing train journeys.
He has travelled all over India and few overseas adventure in Mauritius, Malaysia. His article on Hoysala temple of Somnathpur grabbed attention and was published in The Hindu. Niranjan's travelogue was also published in a well know travel and culture website.
20. Dheeraj Sharma
A software project manager by profession, Dheeraj Sharma is always acquainted with the hunger of diving into unknown destinations and testing his limits. Considering himself as a pious worshipper of Leh-Ladakh and a shutterbug, Dheeraj has successfully explored some of the off-beat destinations on wheels and has shared their memories with the traveller community. His passion to delve into unknown destinations and discover their splendour has lured him to come up with one of the most popular travel blogs, 'Devil on Wheels'.
Be like them, travel to the farthest places with traveldglobe and get a chance to feature on our next set of Top Travel Bloggers.
Do comment and share. You can also share your story with us .