At the top of
the hills of Mcleodganj
, there lies the best of the hills and an ideal place to camp.
Triund
is situated on a ridge with a beautiful view of the whole Kangra valley on one side and Dhauladhar mountain range on the other side. It is a beautiful walk through mixed forests of deodar, oak and rhododendron.
The trail is beautiful and filled with adventures. The first 2 kilometers of the
Triund trek is a steep
ascent and there is a gradual ascent slightly after the Galu Devi temple. As we ascend, you'll notice a steep inclination in the final kilometer. As you summit, the beautiful green meadow of Triund will meet your eyes. Witness cascading green slopes and bright blue skies dotted with overgrown rocky clouds.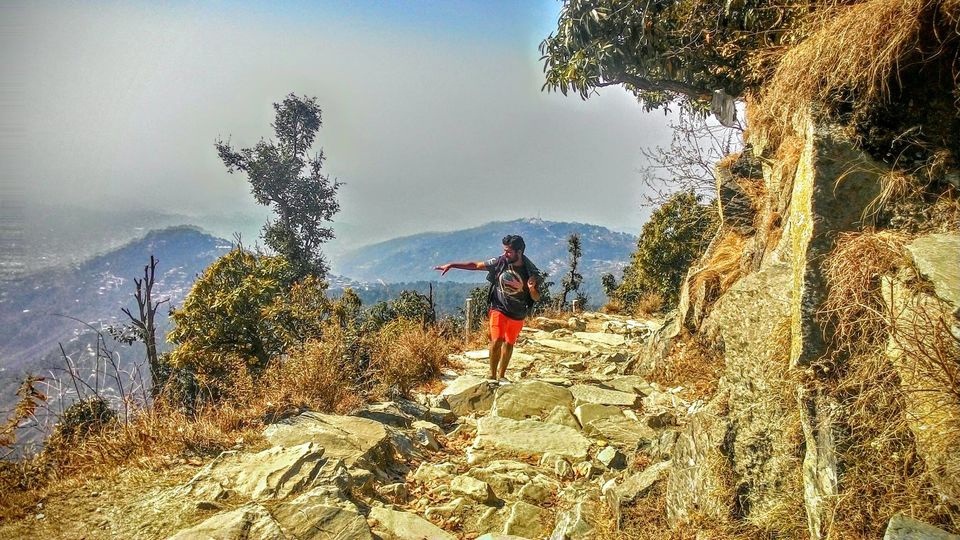 Image: Tripoto
Distance- Approx. 6 Kms (at an altitude of 2975 Meters). Approx trek time – 4-5 Hours.
5 Reasons Why You Should Trek to Triund
1. Once you reach at the flat meadow on top of the ridge, the 360 panoramic view will leave you mesmerized with colours across the valley.
2. The trail itself isn't too gruelling, even for the first-time trekker. It is a trek that will start your adventure endeavours and open the way for more treks in future. A few seasoned trekkers/guides manage to do it within 2 hours.
3. You get to experience the awe-inspiring sunrise and sunset along with the view of the evening sky from Triund.
4. If you can stay up awake at night on Triund, not to mention the star-studded night sky surely going to make you romantic (you might start writing poetries).
5. There are no wild animals in the area, so you can freely check-out the places and explore different parts of the trail.


5 Things you should not forget to carry on a Triund Trek:
1. Those who forget to bring their cameras will regret it for a long, long, long time.
2. Good walking / trekking shoes. It will help you in 9kms trek. Better the shoes, easier it is to Trek.
3. A pair of thermals, woollen socks and gloves will be wise to keep, even if you are going in the summer months. In the winter months surely be prepared with heavy woollens. Triund gets very chilly at night.
4. Do carry a small Torch (not the mobile one), you'll find it so useful on the night at Triund-Top.
5. Sunglasses and Mosquito repellents are good things to keep.
Image: Thrillophilia
By Bus: Nearest ISBT (Bus Depot) – Dharamsala ISBT
By Train: Jassur at Simla-Kangra narrow gauge line. Nearest broad gauge railhead is Pathankot (about 85 kms).
By Air: Gaggal Airport (also known as Kangra Airport) to Gaggal market and turn left for Dharamsala.
Once you are at Mcleodganj, either you can trek to Galu temple or hire a local taxi with fare of around Rs. 300.


Best Time for Triund Trek
Triund Trek is open for most part of the year except for when if the way to triund is cut off by heavy snowfall in the months of January