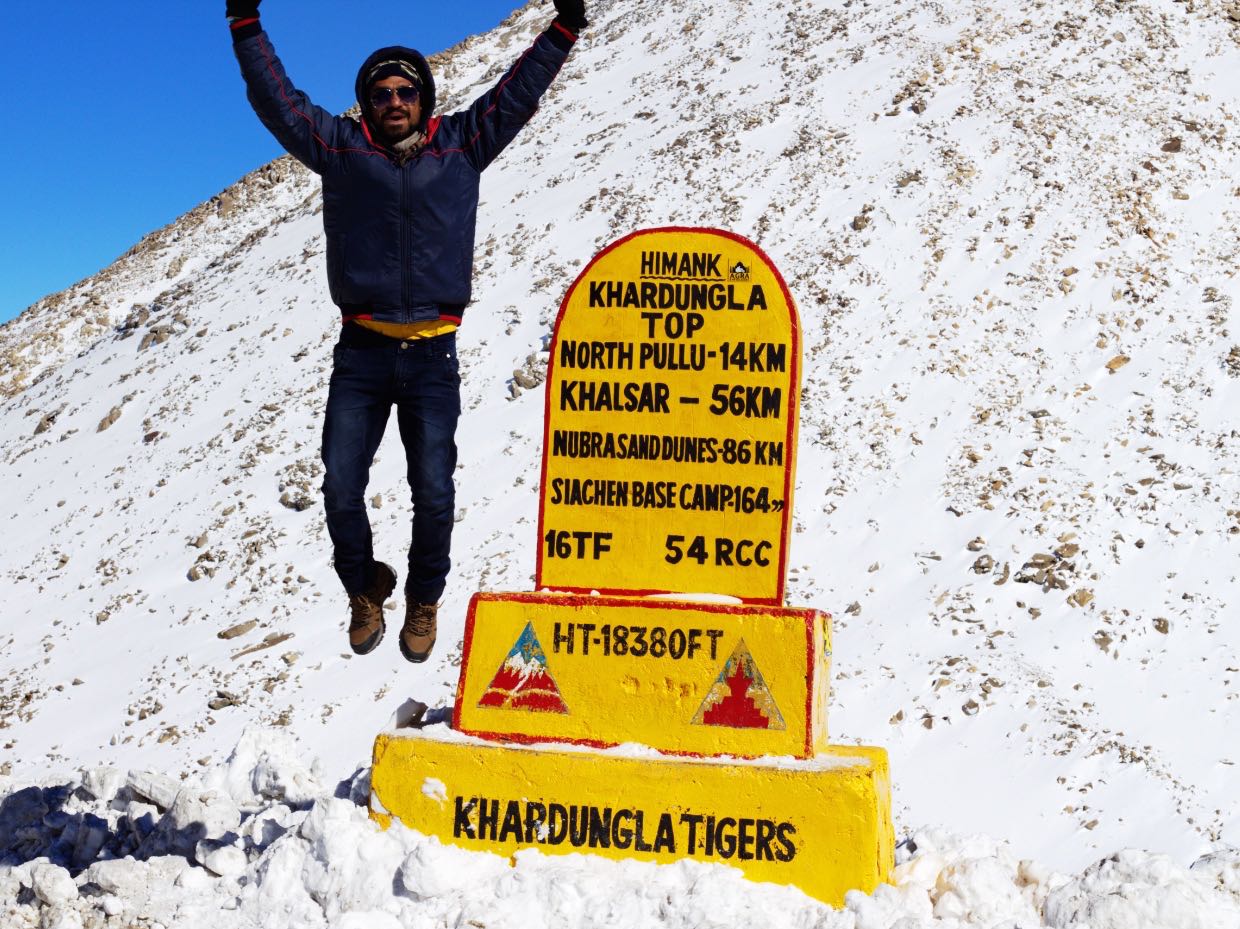 Plan a bike journey to Khardung La, to make your dream come true. Khardung La is rightly called 'The Bikers' Paradise'. Khardung La being elevated to a height of 5,359m, is hitherto the highest motorable pass on earth. It has been luring biking enthusiasts from all over the world since time immemorial. Even four wheelers can tread this pass. Remember, it demands adrenaline.
Being the gateway to Nubra Valley, Khardung La is slightly a busy road. Tourists need to have a permit to take their four-wheelers onto these roads, but you can always hire a four-wheeler that is available locally. With the international borders in the near vicinity, Lord Shiva's temple at the top, the whole length of pass promises to offer you enchanting sceneries to give you goose bumps. Though the road is flooded by adventurers, it offers very less risk. A ride, whose description is beyond words.
Special in Khardungla Pass: A ride that you will remember for a life time.
How is the weather at Khardungla Pass
Get a free call from our travel expert
Time people usually spend here:
3 hours
Altitude / Height:
11545 feet
Latitude / Longitude:
34.2783000°N, 77.6042000°E
Distance from Leh city center to Khardungla Pass
— km
Click for map, exact distance and time
Search the Cheap and Budget Stay/Hotel in Leh
Other exciting places to visit in Leh
Things to eat in Leh
Souvenirs to buy from Leh
Popular Tours Related to Khardungla Pass in Leh
Best places to visit and things to do in India and South-East Asia
x
Get a free call from our travel expert